Best Blockchain Developer training in Akure, Ondo state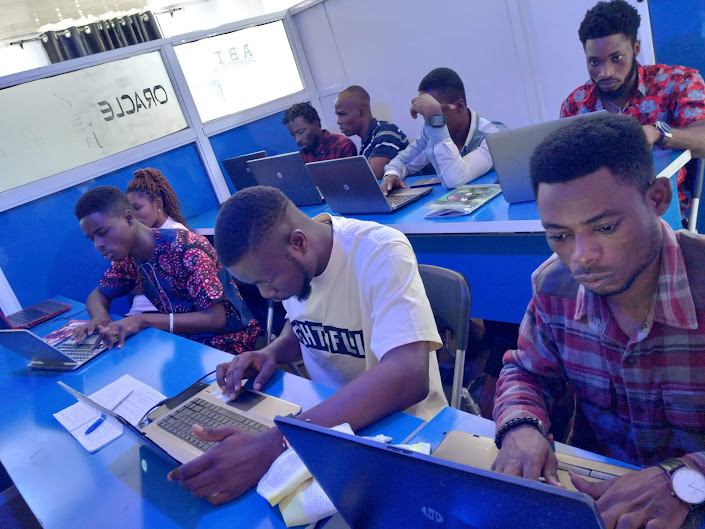 Do you want to learn how to develop blockchain applications such as those Cypto training apps like Coinbase, Bitmama etc?
Look no further than our top-notch Blockchain Developer Training offered by us at Sabi Programmers Hub
Sabi Programmers Blockchain Certification Training offers industry-standard training and certification in Blockchain Technology.
Our Blockchain Training Course(bitcoin course) helps professionals understand the advantage of Blockchain technology in peer-to-peer transactions and cryptocurrency including the necessary skills to become an expert in this cutting-edge field.
At Sabi Programmers, we offer 3 months blockchain development training program for anyone to learn from blockchain development from scratch to pro, Admission is in progress, please call or WhatsApp us at +2348065827397.
You can visit us at our physical training hub conveniently located at 2nd Floor Lumen Christi Building, Continental Junction, Hospital Road, Akure, Ondo State, for an immersive learning experience.
You'll gain hands-on experience in building decentralized applications, understanding the inner workings of blockchain networks, and harnessing the power of smart contracts to build the blockchain app you want or that your client wants.
At Sabi Programmers Hub, we are committed to providing a high-quality and comprehensive learning experience by working on real life projects.
Here is what our training program covers a wide range of essential topics, including:
1. Introduction to Blockchain Technology
2. Cryptocurrencies and Blockchain Fundamentals
3. Understanding Blockchain Networks
4. Building Decentralized Applications (DApps)
5. Smart Contracts Development
6. Ethereum and Solidity Programming
7. Security and Best Practices in Blockchain Development
8. Blockchain Integration with Web Applications
9. Blockchain Project Development
Our expert instructors will guide you through the intricacies of blockchain development, ensuring you have a strong foundation to excel in this rapidly evolving industry.
Whether you're a beginner or have some prior experience, our training is designed to cater to all skill levels.
We offer flexible learning options to suit your preferences:
1. Physical Classes: Attend in-person classes at our state-of-the-art training facility, where you can engage in hands-on exercises and collaborative learning.
2. Online Classes: Join our live virtual sessions, which allow you to participate from anywhere in the world. Interact with instructors and fellow learners in real-time, making it accessible and convenient for all.
Admission to our Blockchain Developer Training program is currently open.
Don't miss this opportunity to unlock your potential in the exciting world of blockchain technology.
Enroll now and embark on a rewarding career in this high-demand field!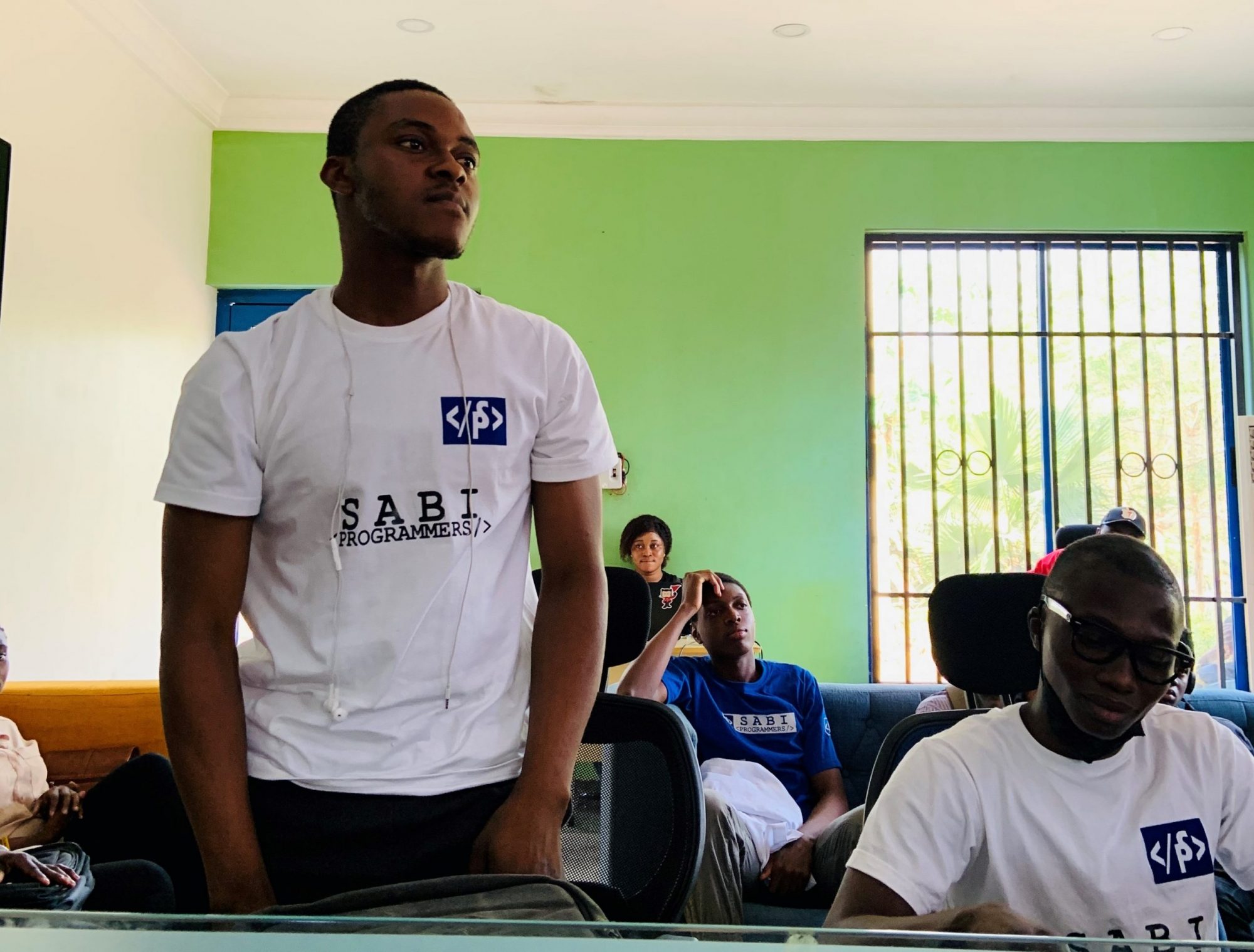 Sabi Programmers! is the leading best Blockchain and cryptocurrency training provider in Ondo state, Nigeria that caters to the need of every candidate who wants to learn in and outside Nigeria.
We also offer Blockchain online training courses in Nigeria for candidates who are busy with study or have a busy schedule at work.
For course details, pricing, and enrollment, or If you have any questions or need further assistance, feel free to call or WhatsApp us at +2348065827397.
Take the first step towards becoming a skilled blockchain developer and shaping the future of technology with Sabi Programmers!
To enroll or if you have any further questions, please call or WhatsApp us at +2348065827397.
Take the first step towards a successful career in cyber security with Sabi Programmers. Contact us now!