Best Online Data Science Training for Beginners in Nigeria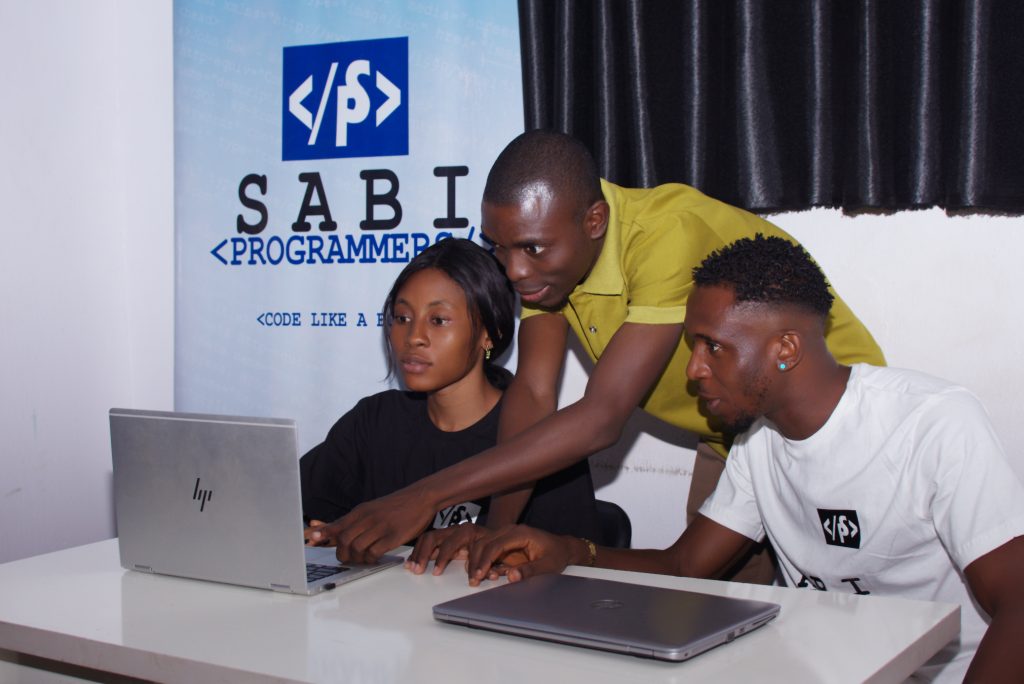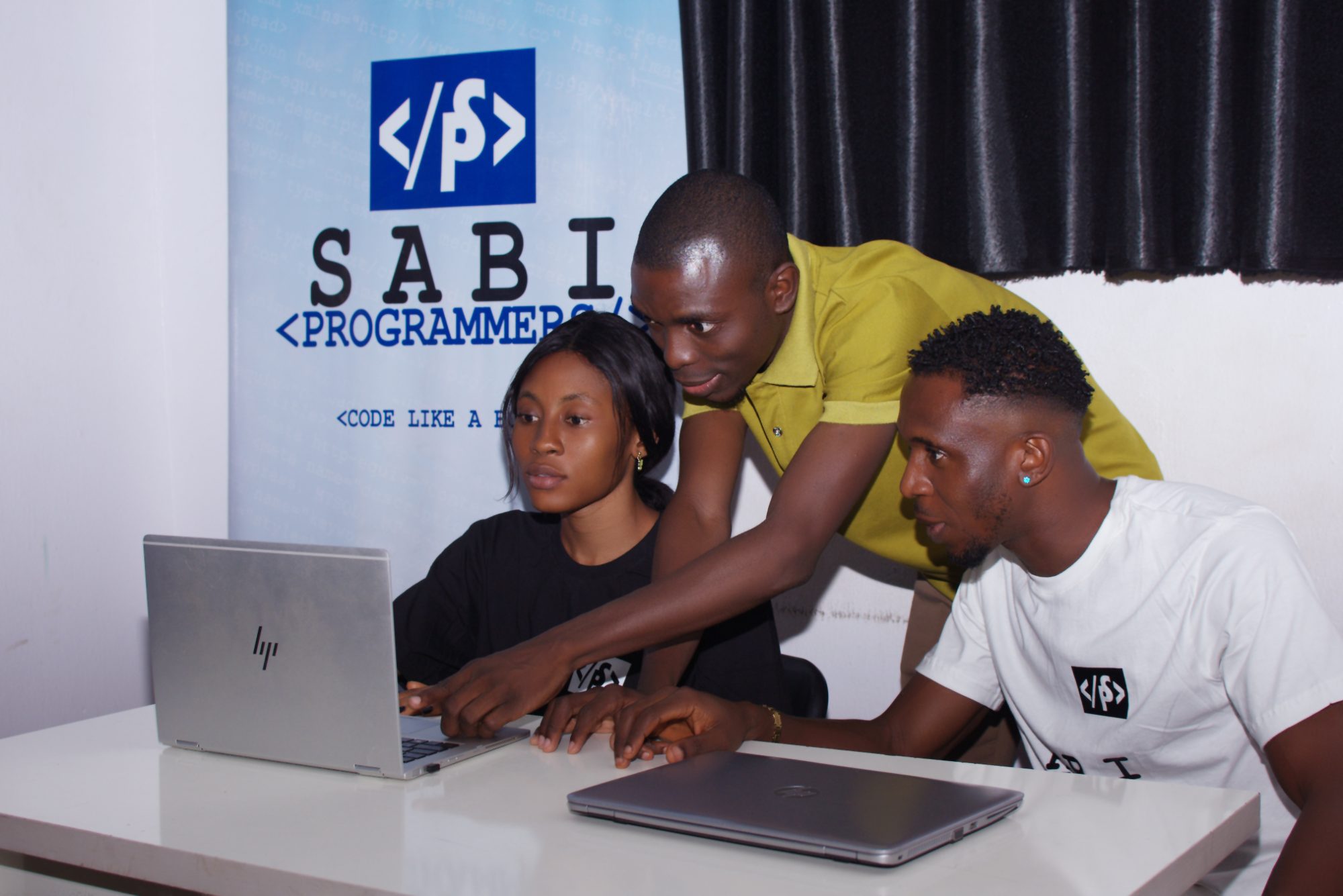 Data science is one of the most in-demand fields in the world today.
With the increasing amount of data being generated every day, there is a growing need for professionals who can analyze and make sense of this data.
In Nigeria, there is a significant demand for data scientists, but the number of trained professionals is still relatively low.
This is where data science training for beginners in Nigeria comes in.
In this article, we will discuss the benefits of learning data science and why Sabi Programmers Data Science Class is a great option for anyone in Nigeria that wants to learn Data science as a beginner.
Sabi Programmers Data Science Certification Course for Beginners in Nigeria
At Sabi Programmers, we offer the best & complete Data Science course for beginners,
and we're mostly recommended by experts in Nigeria as our courses cover everything a Data Science student needs to know to get their first job as a beginner in Nigeria or outside Nigeria.
To make things easier for everyone, at Sabi Programmers, we offer online – Live Data Science classes and online weekend Data Science classes for anyone including busy individuals who want to learn data analysis without disrupting their work schedules.
We offer 1-on-1 online data science classes including online group live classes for anyone that wants to learn Data science or Data Analysis in Nigeria.
Learn more about our Data Science class here.
And upon completion of any of our professional Data Science certified training programs, you will have acquired all the skills and knowledge you need to start your career as a data scientist in just three months.
See our recently graduated students
Here is why Sabi Programmers Data Science Class for beginners is a great option for Nigerian beginners for several reasons:
Experienced Instructors: Our class Data Science Class is taught by experienced instructors who have years of experience in the field of data science. They have a deep understanding of the Nigerian market and tailor the curriculum to the needs of Nigerian beginners.
Practical Approach: Our curriculum is designed to provide hands-on experience in data science. Students learn by working on real-world projects, which helps them build a strong foundation in the field.
Comprehensive Curriculum: Our curriculum covers a wide range of topics, including data analysis, data visualization, machine learning, and more. This ensures that students have a well-rounded understanding of data science.
Flexibility: We have both online and physical class for our Data Science course, which means that students can learn at their own pace and on their own schedule. This is especially beneficial for Nigerian beginners who may have other hustles.
Affordability: At Sabi Programmers, our Data Science Class is really affordable, and we make payment easy for students joining us as we provide flexible payment system.
Here is how to start learning data science as beginners with Sabi Programmers
Step 1: Visit the Sabi Programmers Data Science Class for Beginners page to learn more about the course.
Step 2: Contact us via email, call or Whatsapp to register for the class and make flexible payment for the class.
Once you have registered and paid, we will work you through the curriculum, which covers a wide range of topics including data analysis, data visualization, machine learning, and more.
Step 3: We give you your learning schedule and course outline, then you beginning your Data science class.
Step 4: You engage and asking questions from your instructor or other students if you are in group class to participating in the class.
Step 5: You practice what you learn by working on your assignments which are like real-world projects.
Step 6: You complete the class and receive a certificate of completion plus course and advise to continue learning and getting your first job.
Just know that at Sabi Programmers, our Data Science class is really designed to be flexible, so you can learn at your own pace and on your own schedule.
How much does it cost to learn Data Science in Nigeria with Sabi Programmers?
The fees for learning Data Science with us are not fixed and may change. To get the current fee information, kindly contact us directly via call/Whatsapp at +2348065827397 to get the current fee.
Our fees cover the entire three-month course, and we strongly believe that investing in a Data Science career can be a wise decision.
We are committed to supporting you in achieving your career goals through our program at Sabi Programmers.
In conclusion, Our online data science training for beginners in Nigeria is a great way to learn data science and enter the job market as a data scientist.
There are many online data science training platforms available, but Sabi Programmers Data Science Class for beginners is an excellent option for Nigerian beginners.
Enrollment is currently ongoing, you can join us. Have any question, or you want to enroll in our Data Science class, please call/Whatsapp +2348065827397
And our physical training facility is located at 2nd Floor Lumen Christi Building, Continental Junction, Hospital Road, NEPA Round-About, Akure, Ondo State.
At Sabi Programmers, we also provide exceptional training in several tech skill areas, such as coding, website design, Cybersecurity, Computer Training, IT training, web development, kids coding, digital marketing, and Data Analysis.
We believe in making our courses accessible to everyone by providing affordable education, which guarantees high-quality learning without spending excessively.
Don't hesitate any longer! Take the first step towards your dream career in data analysis by enrolling in our Data Analysis and Data Science Training program today.