Sabi Coworking Space near Alagbaka, Akure, Ondo State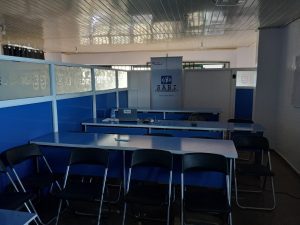 As a remote worker, freelancer, or entrepreneur, are you dealing with unstable electricity, feeling bored at home, and lacking adequate air conditioning to stay comfortable while working at home in Ondo state?
Trust me your tough and stressful living habit is over.
Sabi Work Space, located near you in Alagbaka in Akure, is now the home of freelancers, remote workers, and entrepreneurs in Akure as we provide all you need to get comfortable and get your job done on time.
Sabi Work Space is conveniently located on the 2nd Floor of Lumen Christi Building, Continental Junction, Hospital Road, NEPA Round-About, Akure, Ondo State, making it easily accessible to professionals from different parts of the city.
Still have any question, or you want to book our coworking space, please call/Whatsapp +2348065827397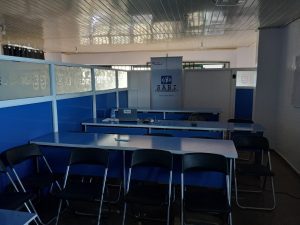 The fact is that our workspace is designed to provide you with a professional work environment with all the necessary amenities and resources needed to work efficiently.
Imagine working in an environment equipped with modern amenities that elevate your work experience.
Sabi Coworking Spaces has been suited near you in Alagbaka, Akure to provide you with high-speed internet connectivity, a conducive work environment, 24/7 electricity, and we're always open 24/7, i.e, both day and night
You really need to come and embrace the comfort and functionality of our spaces to boost your productivity.
Still have any question, or you want to book our coworking space, please call/Whatsapp +2348065827397
Advantages of Sabi Work Space
Affordable Pricing: Sabi Work Space offers affordable pricing that includes all the necessary amenities, such as high-speed internet, air conditioning, comfortable seating, and access to conference rooms.
Convenient Location: Sabi Work Space is located in a convenient location near Alagbaka in Akure. This means it is easily accessible for those who live and work in the area.
Professional Atmosphere: The work environment at Sabi Work Space is professional, yet relaxed. The modern and well-designed workspace is perfect for those who need a change of scenery from their home office.
Networking Opportunities: Coworking spaces like Sabi Work Space provide ample opportunities for networking with other professionals. This can be especially valuable for entrepreneurs and freelancers who may not have a team to bounce ideas off of.
Our pricing and Membership Options at Sabi WorkSpace in Akure, Ondo state
At Sabi Coworking Spaces offer flexible pricing options tailored to your needs. Whether you prefer daily passes, monthly memberships, or customizable packages, you'll find a plan that aligns with your budget and work requirements.
Additional Services at Sabi Programmers
At Sabi Programmers hub, we also have a training institution where anyone can come and learn tech skills such as coding, cyber security, website design, UI/UX design, web development, data analysis, kids coding, digital marketing, and data science.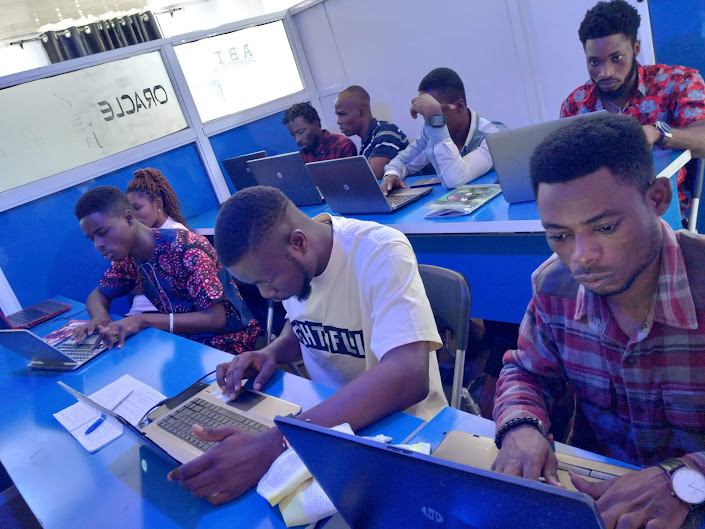 At Sabi Coworking Spaces, our community is at the heart of everything.
Our spaces foster a vibrant professional community of engaging like-minded individuals that you can expand your network with, and unlock exciting collaboration opportunities.
Whether you're a freelancer, entrepreneur, or remote worker, Sabi Coworking Spaces provides the ideal backdrop for your professional journey.
Still have any question, or you want to book our coworking space, please call/Whatsapp +2348065827397
This time to embrace the opportunities to network with like-minded individuals, and unleash your full potential in the vibrant community of Alagbaka, Akure.