Best UI UX design course in Nigeria for Beginners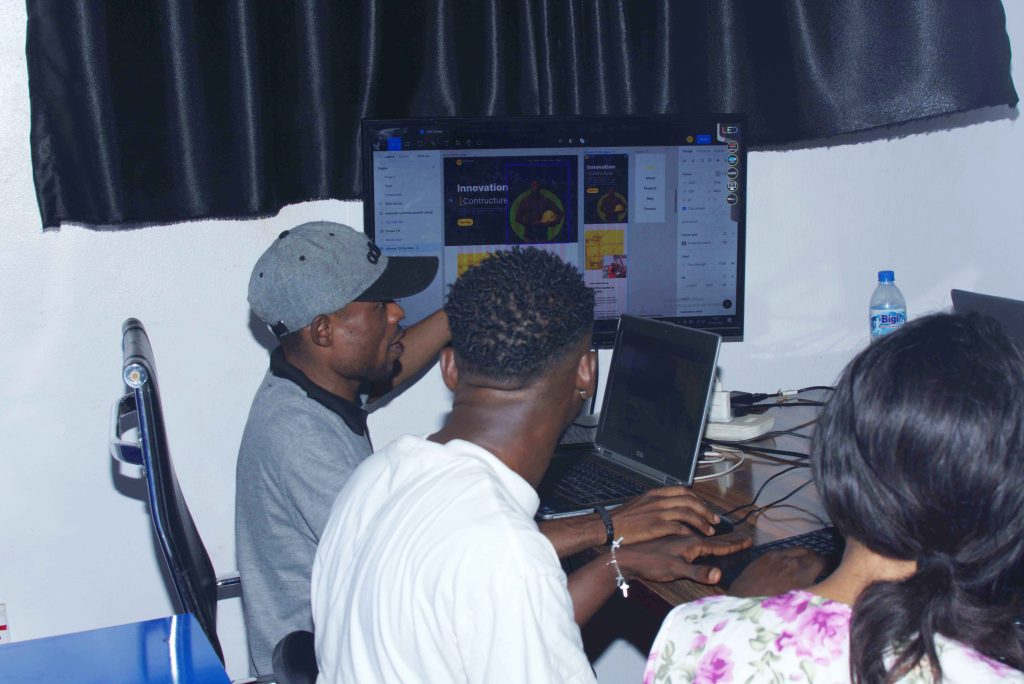 Have you ever wondered what makes your favorite app or website so beautiful and easy to use? The answer lies in the art and science of UI/UX design.
And that's what UIUX Design is all about.
But where can you learn these UIUX design skills so you can also start designing and making money online?
Look no further than Sabi Programmers, an excellent tech hub for tech enthusiasts in Nigeria and beyond.
Sabi Programmers stands out as the ideal choice for your UI/UX training needs as you will be taught how to structure and design mobile apps, websites, and software like Pro.
Our classes are held 3 times a week for just 2 months, At sabi programmers, we have the best instructors with years of experience working and teaching UIUX Design in Nigeria.
See our graduate Students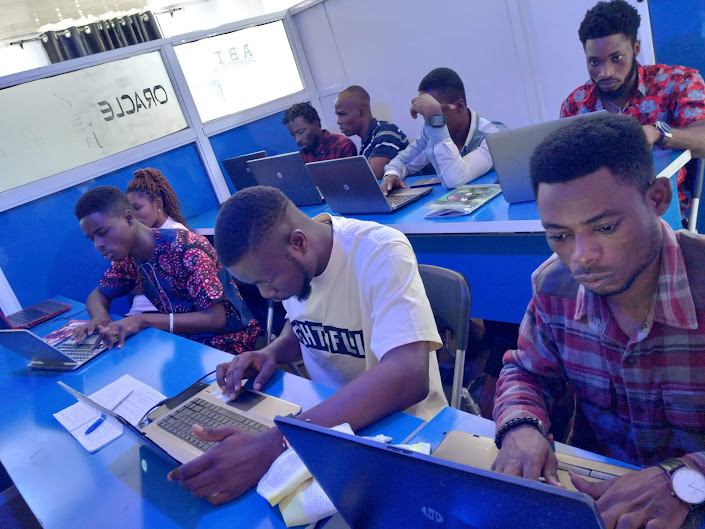 What our UIUX design course entails
Here's what you can expect to learn in detail:
1. Design Principles: To create compelling and effective designs, you need a solid grasp of design principles. You'll explore fundamental design principles such as layout, hierarchy, color theory, and typography. Understanding these principles will empower you to make informed design decisions and create aesthetically pleasing interfaces.
2. Design Tools Mastery: Modern UI/UX designers rely on a variety of design tools to bring their visions to life. Our course provides hands-on experience with industry-standard tools like Figma, Sketch, and Adobe XD. You'll master these tools, allowing you to create stunning visual designs, interactive prototypes, and design documentation efficiently.
3. Wireframing and Prototyping: Before diving into the visual design, it's crucial to create wireframes and prototypes. You'll discover how to translate your ideas into low-fidelity wireframes, allowing you to focus on layout and functionality.
4. User Research: User research is the foundation of user-centered design. Our course will teach you how to understand your audience and their needs through effective research techniques. This data-driven approach ensures that your designs meet user expectations.
Course Flexibility
Sabi Programmers understands that every learner has unique needs and circumstances. Therefore, we offer flexible options to accommodate your preferences:
– Physical Classes: For those who prefer face-to-face interaction and hands-on guidance, you can join our physical classes at our well-equipped hub. Our physical classes provide an immersive learning experience where you can collaborate with peers and receive immediate feedback from instructors.
– Online Learning: We recognize that many aspiring UI/UX designers have busy schedules or may not be located near our hub. That's why we offer the option to join our courses online from anywhere in Nigeria or around the world. Our online classes are structured to provide the same high-quality education as our physical classes, with the added benefit of flexibility.
To ensure you receive comprehensive training and have time to absorb the material, our classes are scheduled three times a week. This balanced approach allows you to make steady progress without overwhelming your schedule.
Why Choose Sabi Programmers
Choosing the right training provider is essential for your success in the field of UI/UX design. Here are compelling reasons why Sabi Programmers stands out:
1. Expert Instructors: Our instructors are seasoned professionals with extensive experience in the UI/UX design industry. They bring real-world expertise to the classroom, providing you with practical insights and guidance.
2. Practical Projects: Theory is essential, but practical experience is invaluable. At Sabi Programmers, you'll have the opportunity to work on real projects. These projects challenge you to apply your knowledge in real-world scenarios, allowing you to build a diverse portfolio that showcases your skills to potential employers.
3. Placement Opportunities: Securing a job in UI/UX design can be a daunting task, especially as a beginner. Sabi Programmers offers job placement assistance and internship opportunities to our students. We have established partnerships with reputable companies in the tech industry, giving you a foot in the door and a chance to gain hands-on experience.
5. Up-to-Date Curriculum: The tech industry evolves rapidly, and so does the field of UI/UX design. Our curriculum is continuously updated to reflect the latest trends, tools, and best practices. You'll graduate with skills that are relevant and in demand.
Requirements
Before you start learning UI/UX design as a beginner at Sabi Programmers training centre from anywhere in Nigeria, here are a few requirements you will need to get started:
You need a laptop.
An open mind and willingness to learn.
A willingness to take on challenges and work on real-life projects.
Enrollment is currently ongoing, and you can contact us via call, text, WhatsApp, or email to get started on your journey to becoming a successful UI/UX designer.
Don't miss out on the opportunity to acquire the skills and knowledge you need to thrive in this exciting field.
If you still have any questions or would like to enroll in our UI/UX design course, you can also call/WhatsApp +2348065827397 or visit our website for more information.
Unlock your creative potential, acquire in-demand skills, and set your career in motion with us. Join Sabi Programmers today, and let's design the future together. Our commitment to excellence,