Best Coding Class for Kids In Akure, Ondo state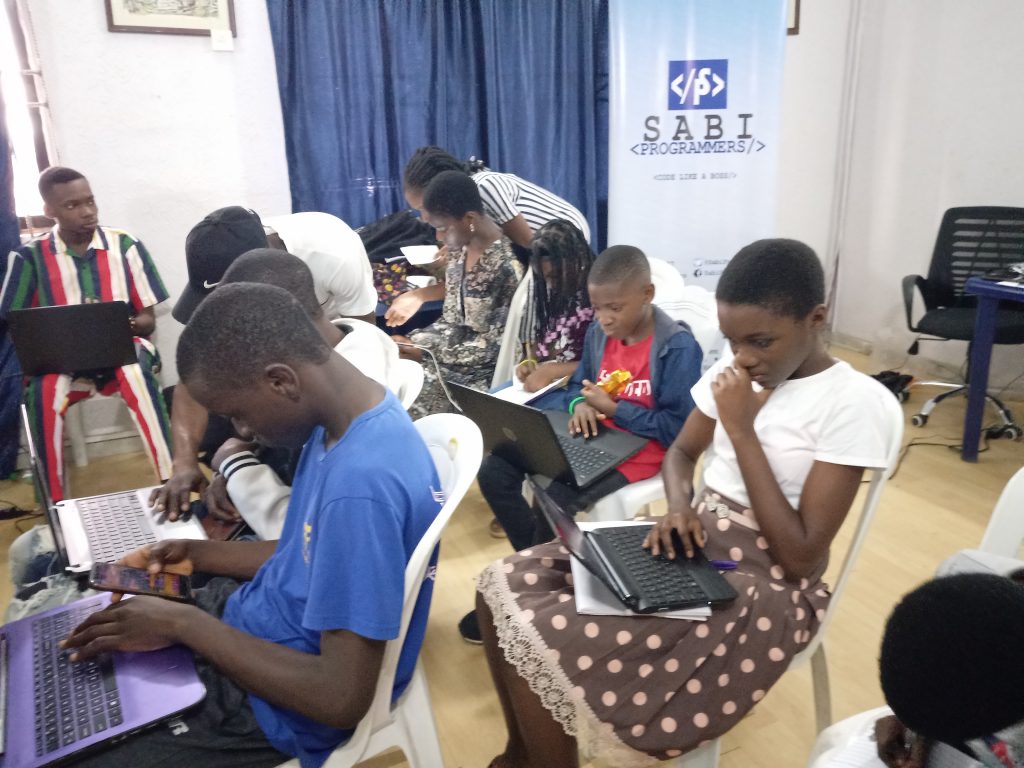 Looking for a fun and exciting coding code for kids in Akure, Ondo state?
Just know that Sabi Programmers is the best and most known tech school in Ondo state for any kids to start learning coding or programming languages between the ages of 7 to 18 during holidays or after school hours.
Here at Sabi Programmers Tech School located in Akure, we train kids in coding languages such as HTML, CSS, Javascript, Python, and Scratch Programming during holidays or after school hours.
With our Kids Coding Training program, your child can start learning with us in a fun and interactive environment.
Have any questions or would like to enroll your kid in our kids' coding course, you can also call/WhatsApp OUR ADMISSION OFFICER ON +2348065827397 or visit our hub at 2nd Floor Lumen Christi Building, Continental Junction, Hospital Road, NEPA Round-About, Akure, Ondo State.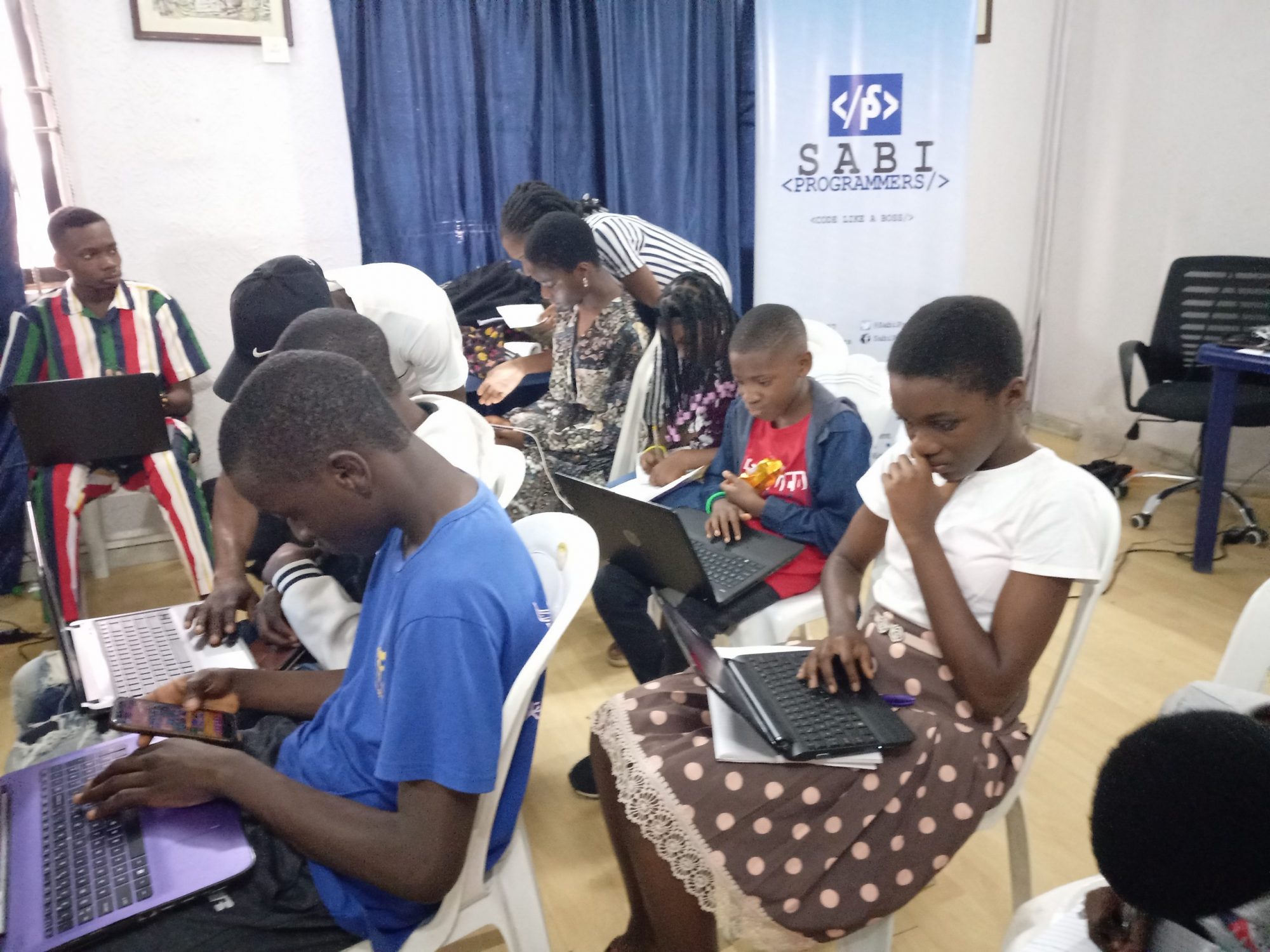 Our kids' coding intensive training program covers:
Introduction to Coding and its Fundamentals
Programming basics and logic
Scratch Programming and Game Development
HTML, CSS, and JavaScript for Web Development
Programming for Mobile Applications
Problem Solving and Debugging
Creating and Presenting their Final Project
Our instructors are professional and experienced, and they will guide your child through the exciting world of coding. We also use interactive and engaging activities and games to keep the learning experience fun and memorable.
Here are pictures of our previous kids' coding class
This training is not just limited to coding, as your child will also learn essential life skills such as critical thinking, problem-solving, and creativity.
After the training, your child will be able to create their own projects and present them to family and friends. They will also have a solid foundation in coding and be well on their way to a successful career in technology.
So why wait?
Contact us today to enroll your child in our Kids Coding Training program and give them the gift of a lifetime!
With our professional tutors, we assure you the best training to learn coding for kids from basics without stressing the kids.
Here are some of the reasons why Sabi Programmers is the best place to learn to code for kids:
1. Physical and online classes: We offer both physical and online classes, making the learning experience more engaging and interactive.
2. Fun and interactive lessons: Our lessons are designed to be fun and interactive, keeping kids engaged and interested in learning coding.
3. Real-life projects: At Sabi Programmers, we provide students with real-life projects to work on, allowing them to gain practical experience in coding.
4. Career advice: We offer career advice after class completion to guide your child on how they can use their coding skills in the future.
5. Conductive learning environment: We have a conducive environment for learning, ensuring that students can focus on their studies.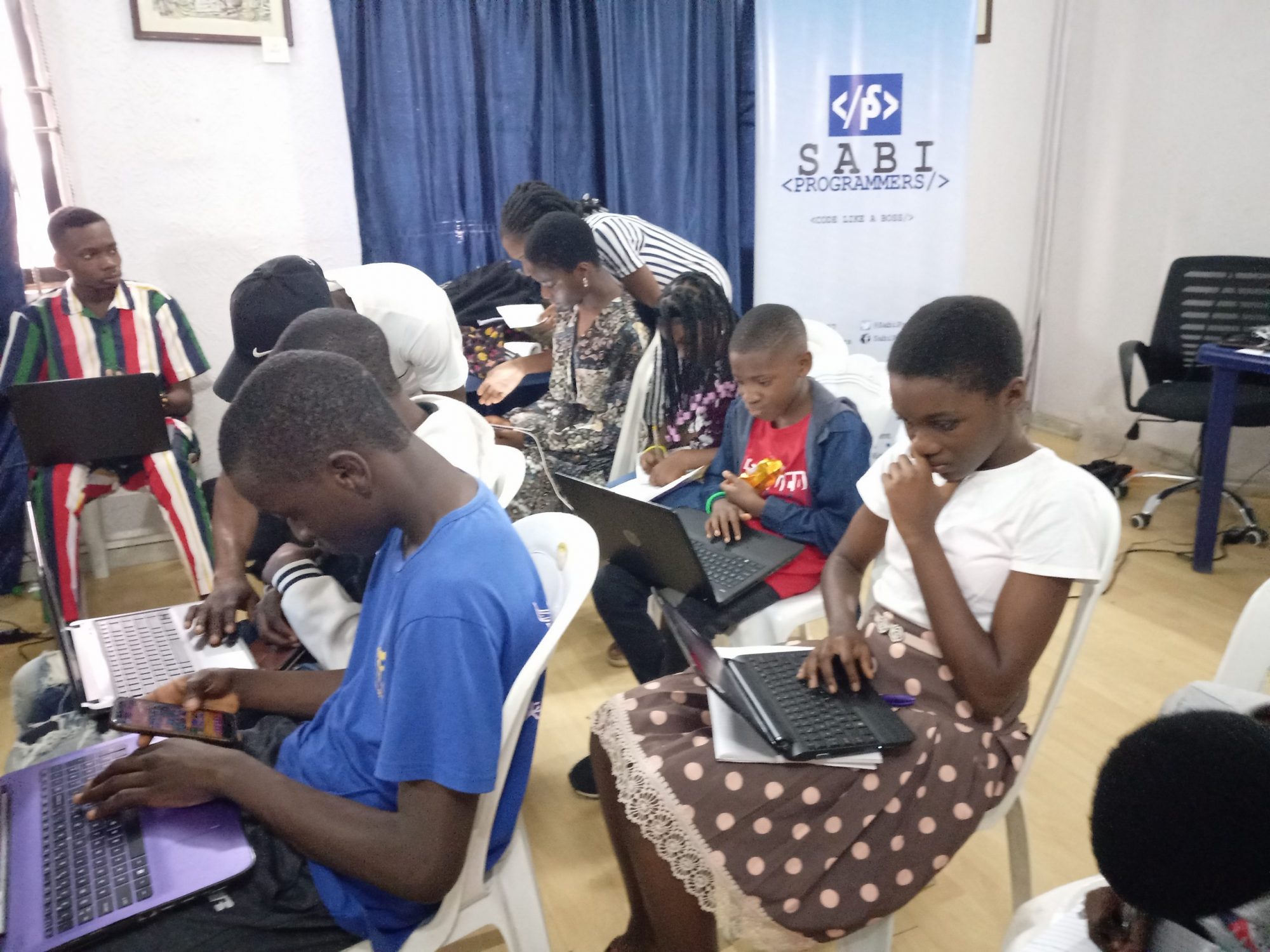 Our Frequently asked questions from our students
What is the cost of learning coding for kids at Sabi Programmers Training Centre?
At Sabi Programmers, our fee charges change from time to time, the best way to know the current fee is to get in touch with us. Our fee covers the entire course, which lasts for 3 months.
This is a great investment in your child's future, as a career in coding can be incredibly rewarding.
Can my child learn coding in 3 months?
Yes, your child can learn coding in 3 months. At Sabi Programmers Training Centre, our coding class for kids takes a period of 3 months which is comprehensive and covers all the essential concepts and skills your child needs to know to become a coder. They will learn the basics of coding and how to build their own projects.
Then we have 2 years program in which you can enroll your kids to continue learning more advanced programming languages to become a professional. Classes only take place every weekend from 08:00 am to 11:00 am.
What equipment do I need for my child to learn coding?
Your child will need a PC, i.e. a laptop or tablet, to learn coding. A phone may not be sufficient for coding as it may limit their abilities and opportunities to practice and learn the full extent of the coding process.
Is prior experience required for the training?
NO! Prior knowledge or experience in coding or related fields is not required before attending any of our coding classes for kids in Akure. Our training is focused on beginners with zero-coding knowledge. So your child is welcome to join us.
What is the recommended age for kids to start coding?
It is recommended for kids to start coding around the age of 7-8 years old. However, the earlier your child starts, the better they will be at coding in the future.
How can I teach my child to code?
There are many resources available online to help you teach your child to code. However, enrolling them in a coding class with professional tutors is the best way to ensure that they learn to code properly and have a good foundation for their future.
At what age can a child start coding?
Children can start learning coding basics as early as 6 years old. However, it may vary depending on the child's individual abilities and interests.
How do I teach my child to code?
There are many resources available to teach children coding, including online tutorials, coding books, and educational software. It is recommended to start with a visual programming language that allows children to create interactive games and animations, such as Scratch. Additionally, it is important to be patient and encouraging and to make the learning process fun and interactive.
Which coding program is best for kids?
Some popular programs for kids to learn coding include Scratch, HTML, CSS, and basic Javascript. The best program will depend on the child's age, skill level, and interests.
Can a 7-year-old do coding?
Yes, a 7-year-old child can learn basic coding concepts and start creating simple projects with the right resources and guidance.
At Sabi Programmers, our kid's coding training program is designed to make the learning experience fun and engaging. Our tutors are experienced and skilled in teaching coding to kids and will guide your child through the learning process in a step-by-step manner.
Want to enroll your child? Text/call/WhatsApp +2348065827397 or write to us via email: sabiprogrammers@gmail.com.