Can I Learn Web Development in 3 months in Nigeria? Exploring the Possibilities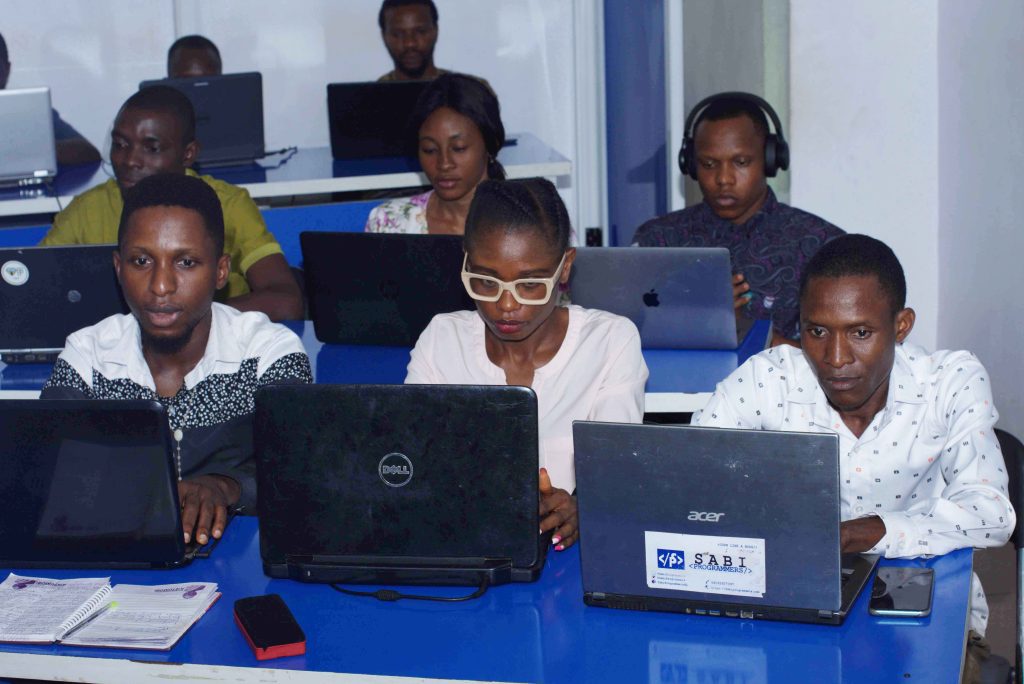 Are you eager to learn web development in 3 months?
Yes, you can learn web development in just 3 months at Sabi programmers, where you will learn HTML, CSS, JS, Python and Django within that 3 months.
Sabi Programmers welcomes you to an intensive training experience, sculpting you into a competent developer. 
Our dedicated training center, located at the vibrant 2nd Floor Lumen Christi Building, Continental Junction, Hospital Road, NEPA Round-About, Akure, Ondo State, is the perfect nurturing ground for your educational voyage.
Sabi Programmers is one of the best web development training centers to learn frontend & backend web development in Nigeria.
Dedicate a total of 8 hours per week for 3 months for this training and you will move from novice to an experienced frontend web developer in no time.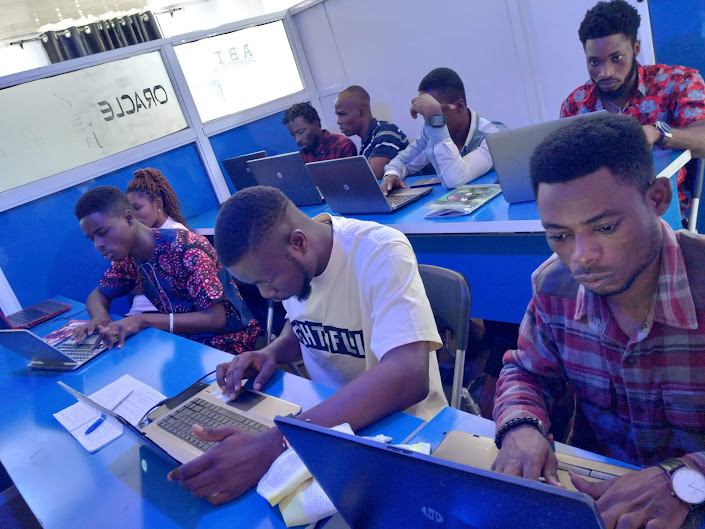 What Is Web Development?
According to Wikipedia, Web development is the work involved in developing a website for the Internet or an intranet. Web development can range from developing a simple single static page of plain text to complex web applications, electronic businesses, and social network services.
Crafting Your Path to Web Development Excellence in just 3 months
At Sabi Programmers, we specialize in a dynamic three-month training program, delving deep into the essential facets of web development. 
Our structured curriculum guarantees a thorough grasp of HTML, CSS, JavaScript, and beyond. Engaging in practical, hands-on projects will refine your skills, providing pragmatic insights into the coding realm.
With enough devotion, drive, and practice, you can learn the fundamentals and principles of web development in 3 months at Sabi Programmers Tech Institute in Ondo State, Nigeria
What Distingusih Sabi Programmers web development training from others
What sets Sabi Programmers apart is our unwavering commitment to exceptional education and individual growth. 
Our seasoned instructors are wholeheartedly invested in your triumph, offering mentorship and guidance throughout. 
Regardless of whether you're a coding novice or a skill-enhancing enthusiast, our program caters to a diverse range of learning levels.
Sabi Programmers believes in the power of communal learning.
Enrolling in our program grants you access to a lively web development community where collaboration thrives, fostering camaraderie, project synergy, and insightful discourse. 
Be prepared for networking prospects, coding challenges, and interactive sessions that amplify your learning expedition.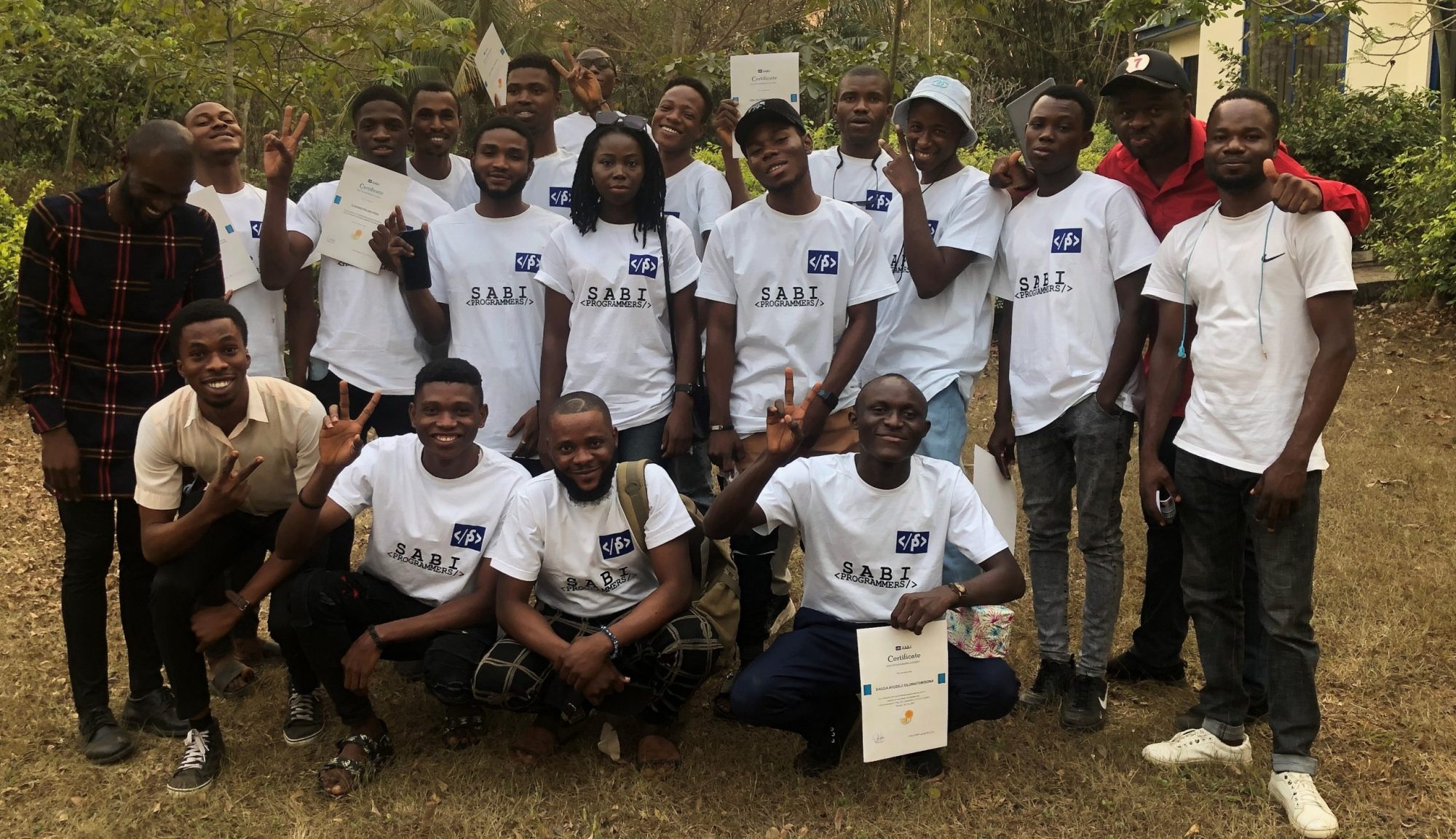 Seize the Opportunity Today and join us for the web development training for just 3 months.
Are you ready to commence your journey toward becoming a proficient web developer? 
At Sabi Programmers you can definitely learn web development in just 3 months and this includes learning both frontend and backend to become a full-stack developer. To register you can call or Whatsapp us at 08065827397.
Our accomplished history speaks for itself—we've successfully nurtured countless students who've soared in the web development arena.
Here at Sabi Programmers, our Web development training which involves both Frontend & backend training typically takes 3 months to complete and teaches HTML, CSS, JavaScript Python & Jango.
And the best thing is that our Coding Academy also costs less than a four-year degree program in University or Polytechnic in Nigeria,
 In our Full stack web development certification course in, we teach students how to build functional, interactive websites within 3 months.
In this course, you learn step-by-step how to use client-side web development techniques to create immersive websites in just 3 Months.
In conclusion, For those strong passion for web development passion and ready to dedicate three months to their future, Sabi Programmers is your ultimate ally.
Located at 2nd Floor Lumen Christi Building, Continental Junction, Hospital Road, NEPA Round-About, Akure, Ondo State, our extensive training program empowers you with the skills and self-assurance needed to excel in the web development domain.
Join our community of learners, and together, let's embark on this life-altering journey!