14 Best Place to hire a Web Developer in Akure, Ondo State, Nigeria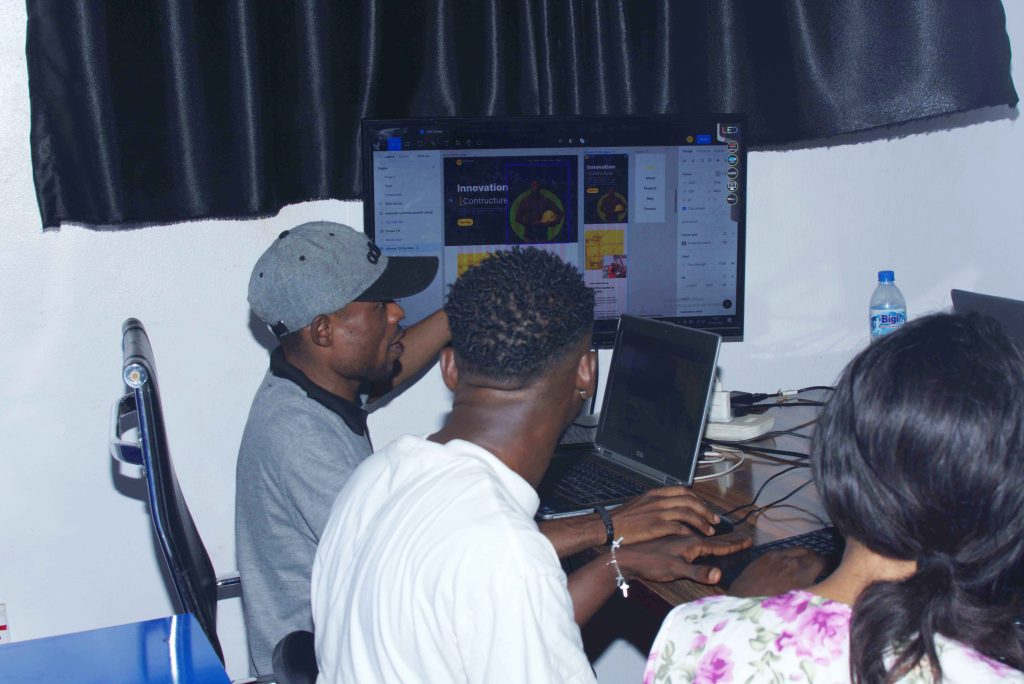 Are you looking for the best place to hire a Web Developer near you in Nigeria?
Whether you're a  business owner that wants to build an e-commerce site or agency website for your business, a blog for marketing, or a news blog for making money, Sabi Programmers is your #1 best choice in Ondo state, Nigeria.
Employing the expertise of a proficient web developer can be a game-changer for your business or your product idea.
In Akure's bustling tech ecosystem, we uncover the 14 most outstanding web developers and web development agencies that are reshaping the city's digital identity throughout Nigeria.
Here are the 14 best Web developer / Web development agencies in Ondo state, Nigeria
1. Sabi Programmers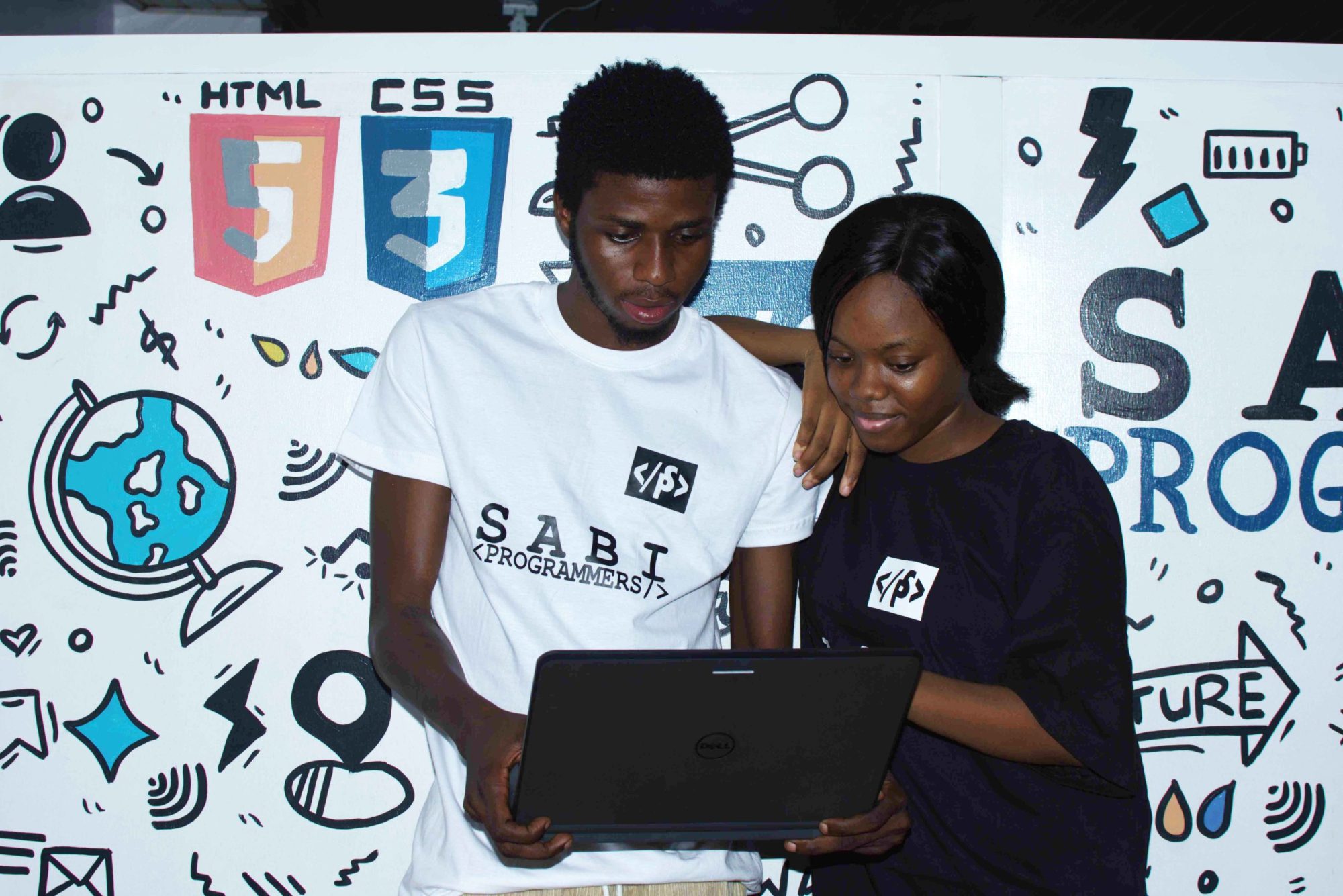 At the forefront of Akure's tech transformation, Sabi Programmers emerges as the unrivaled leader. 
Here at Sabi Programmers, we're renowned for their exceptional project execution in web development, app development, UIUX Design, and software development.
Have a blockchain application or e-commerce site or app or blog or forum or even corporate agency website or application to develop in Nigeria?
Sabi Programmers is your go-to development agency in Ondo state for any web or app development.
With a proven track record of crafting captivating websites, Sabi Programmers sets the gold standard in Akure's web development scene.
Our office is located at 2nd Floor Lumen Christi Building, Continental Junction, Hospital Road, NEPA Round-About, Akure, Ondo State. To get in touch with us, pls contact or Whatsapp us on 08065827397
2. Akure Tech Hub
In the heart of Akure's tech revolution, Akure Tech Hub stands as a vibrant community for tech enthusiasts. 
This collaborative space serves as a breeding ground for fresh ideas and innovative solutions. 
Their team of seasoned web developers can tailor solutions that perfectly match your project's unique requirements.
3. Eminent Web Studios
Eminent Web Studios has solidified its position as one of Akure's premier web development agencies. 
Their impressive portfolio showcases a range of cutting-edge websites and digital solutions, reflecting their expertise in creating user-centric designs coupled with exceptional functionality. 
Their developers' mastery of coding languages ensures seamless and visually striking websites.
4. TechInnovate Solutions
TechInnovate Solutions is synonymous with progressive web development in Akure. Their skilled developers are adept at translating concepts into captivating online experiences, keeping pace with the latest industry trends. 
From e-commerce platforms to corporate websites, TechInnovate Solutions is a trusted name in delivering excellence.
5. CodeCrafters Technologies
CodeCrafters Technologies shines as a rising star in Akure's tech arena. Their passionate web developers craft websites that seamlessly blend aesthetics and functionality. 
Their commitment to staying ahead of the technology curve guarantees websites that remain relevant in the ever-evolving digital landscape.
6. Digital Nexus Interactive
Digital Nexus Interactive adopts a holistic approach to web development, prioritizing user experience (UX) and user interface (UI) design. 
Their portfolio highlights visually engaging websites that are intuitive and user-friendly. Expect immersive digital journeys when collaborating with Digital Nexus Interactive.
7. DevMasters Tech Solutions
DevMasters Tech Solutions exemplifies innovation and expertise. Their team thrives on tackling complex projects, turning them into seamless digital experiences. 
With a focus on high performance, security, and adaptability, DevMasters Tech Solutions is a sought-after choice in Akure.
8. CodeGenius Hub
CodeGenius Hub is a sanctuary for those seeking web development excellence. 
Their team combines technical prowess with creative flair, resulting in websites that stand out in the digital crowd. From responsive design to robust backend development, they cover the entire spectrum of web development.
9. StellarWeb Crafters
StellarWeb Crafters is synonymous with precision and creativity. Their developers and designers collaborate to create websites that captivate and convert.
 Whether you're aiming for a sleek portfolio or a dynamic e-commerce platform, StellarWeb Crafters can bring your vision to life.
10. CyberSphere Innovations
CyberSphere Innovations pushes the boundaries of web development in Akure. 
With a forward-thinking team, they embrace emerging technologies to build websites that are innovative and future-ready. 
Their commitment to staying ahead of the curve ensures your digital presence remains ahead of its time.
11. PixelWave Dynamics
PixelWave Dynamics specializes in infusing energy into web development projects. 
Their vibrant designs and meticulous coding result in websites that engage and resonate with audiences. 
If you're looking for a dynamic online presence, PixelWave Dynamics is a name to remember.
12. CodeVista Creations
CodeVista Creations is where creativity meets code. Their team of developers, designers, and creatives collaborate seamlessly to produce websites that embody visual appeal and functionality.
 From sleek portfolio sites to complex web applications, CodeVista Creations delivers excellence.
13. InnovateUX Labs
InnovateUX Labs is dedicated to user-centric web development. Their focus on creating seamless, intuitive interfaces sets them apart. 
If you're seeking a web developer that prioritizes user experience, InnovateUX Labs is a fantastic choice.
14. QuantumTech Forge
QuantumTech Forge is a force to be reckoned with in Akure's tech scene. 
With a team that embraces complexity and innovation, they craft websites that push boundaries. 
QuantumTech Forge thrives on transforming intricate concepts into remarkable online experiences.
In conclusion, Whether you're a business owner with grand ambitions or an individual with an amazing business idea, Sabi Programmers still remains your go-to agency for web development, app development, game development, software development in Akure, Ondo state, Nigeria.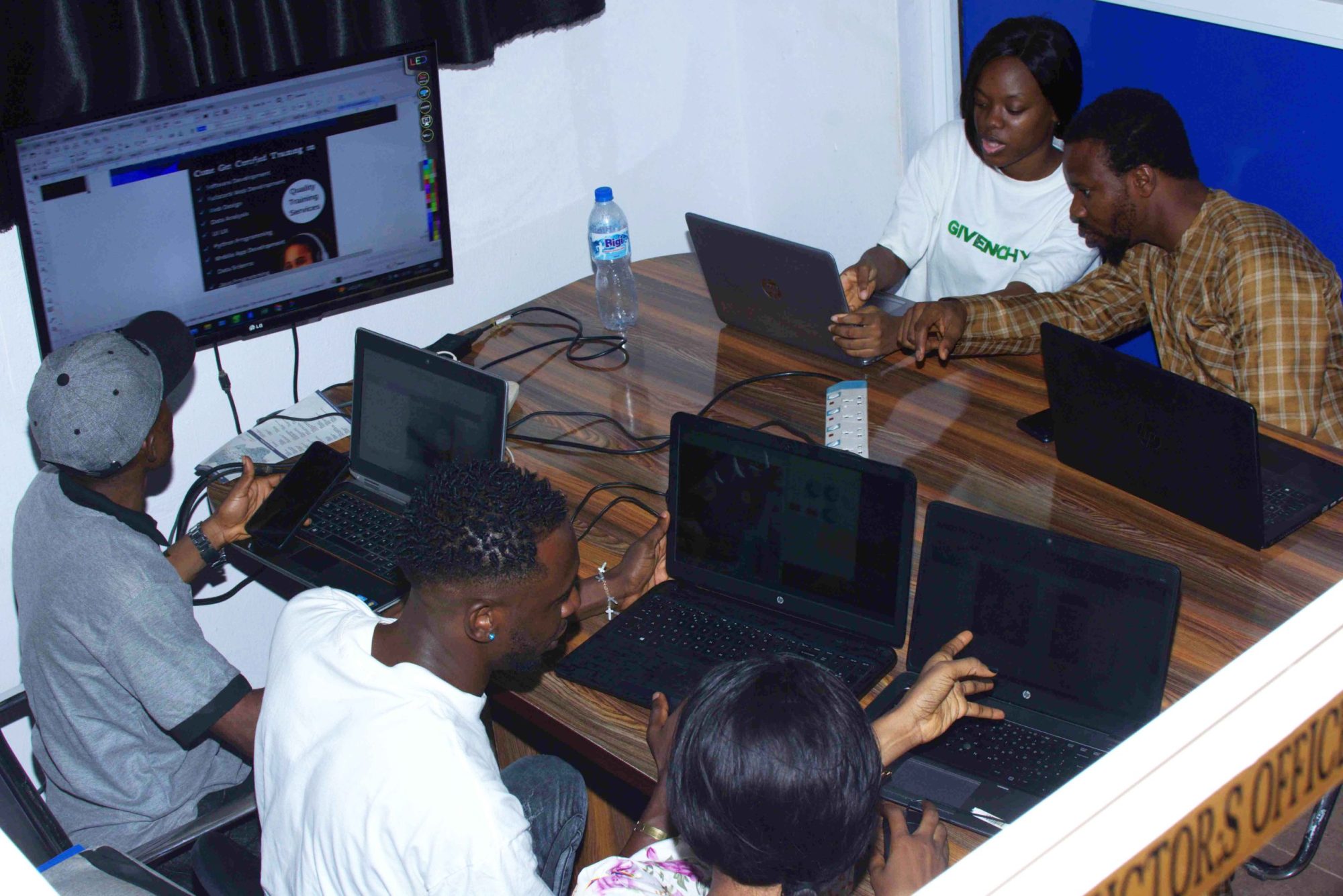 With proofing-experience of more than 5 years, Sabi Programmers still remains the best web developer / web development agen y in Akure, Ondo state, Nigeria, as we have the experience team to power your project.
So hire them us here Sabi Programmers.
Our office is located at 2nd Floor Lumen Christi Building, Continental Junction, Hospital Road, NEPA Round-About, Akure, Ondo State. To get in touch with us, pls contact or Whatsapp us on 08065827397