Best Cyber Security Training Centre in Akure, Ondo state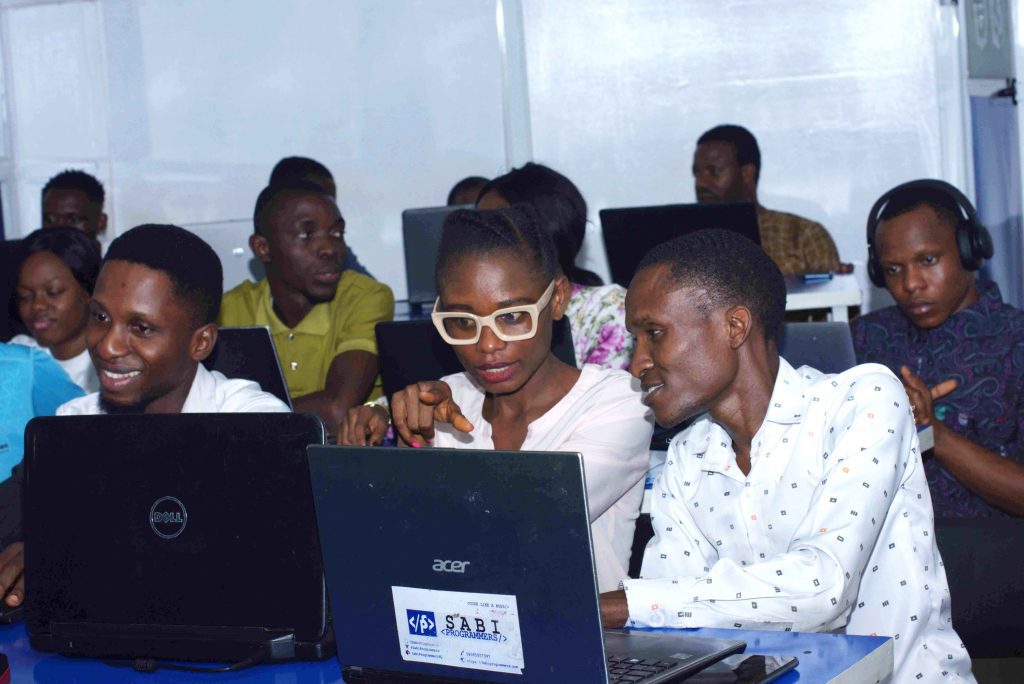 Are you interested in learning cyber security in Nigeria?
Look no further than our top-notch cyber security training program offered by us at Sabi Programmers in Akure, Ondo state.
With our specialized course in cyber security, you'll gain the necessary skills to become an expert in protecting digital systems and networks from potential threats and other fields in cybersecurity.
At Sabi Programmers, we offer 3 months Cyber security training program for anyone to learn from Cyber security from scratch to pro, Admission is in progress, please call or WhatsApp us at +2348065827397.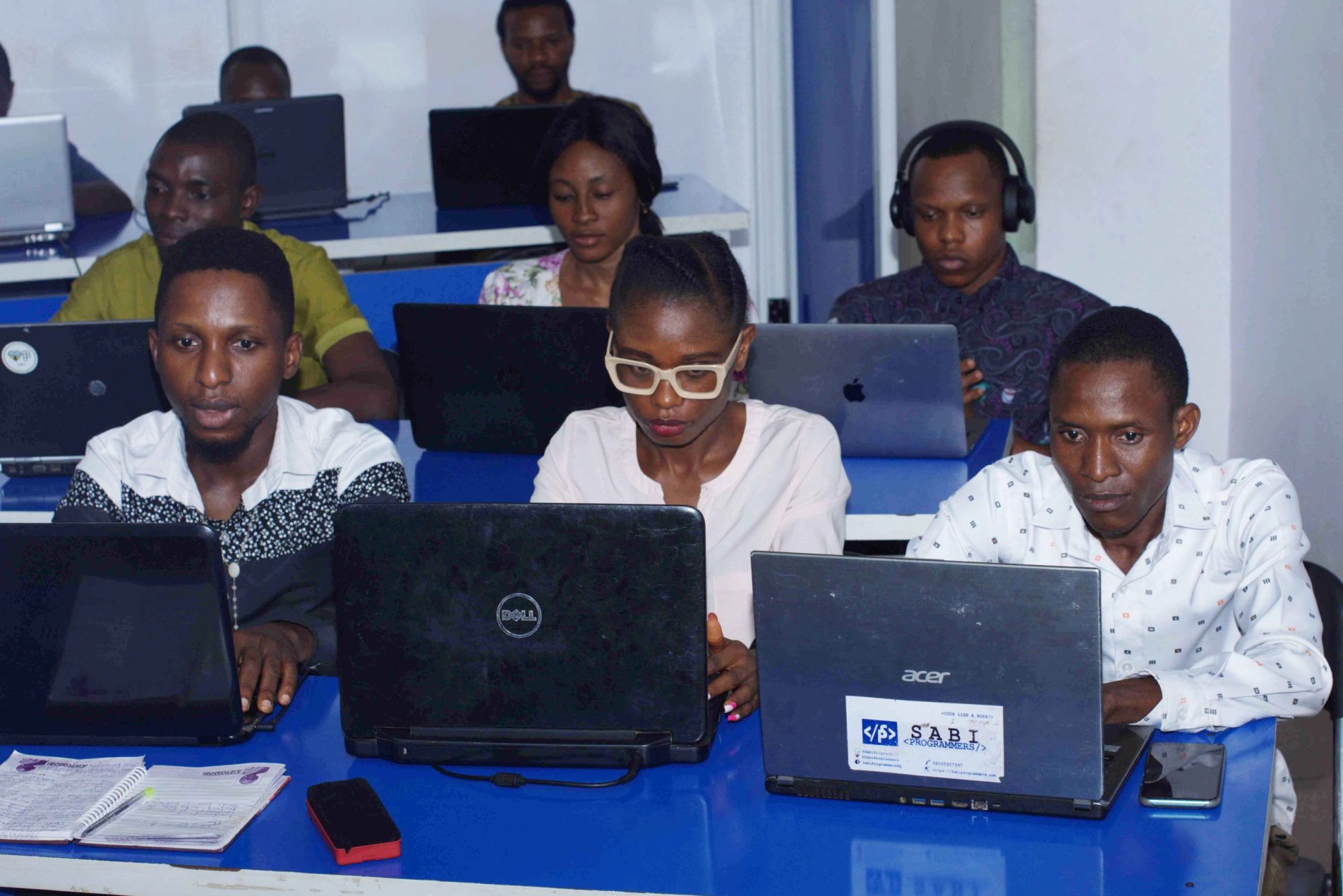 You can visit us at our physical training hub conveniently located at 2nd Floor Lumen Christi Building, Continental Junction, Hospital Road, Akure, Ondo State, for an immersive learning experience.
If you prefer the flexibility of online classes, worry not!
We also offer live online sessions, making it accessible for anyone, regardless of their location within or outside Nigeria, to participate and dive into the world of cyber security training at Sabi Programmers.
If you have any questions or wish to enroll in our class, please feel free to call or WhatsApp us at +2348065827397.
See our recently graduated students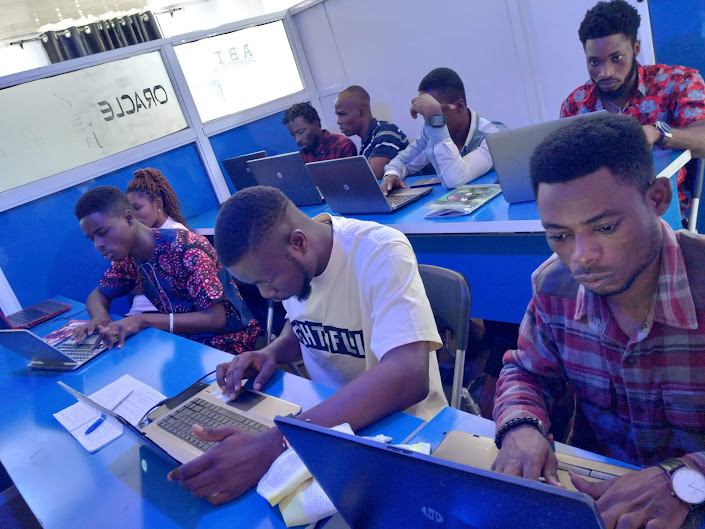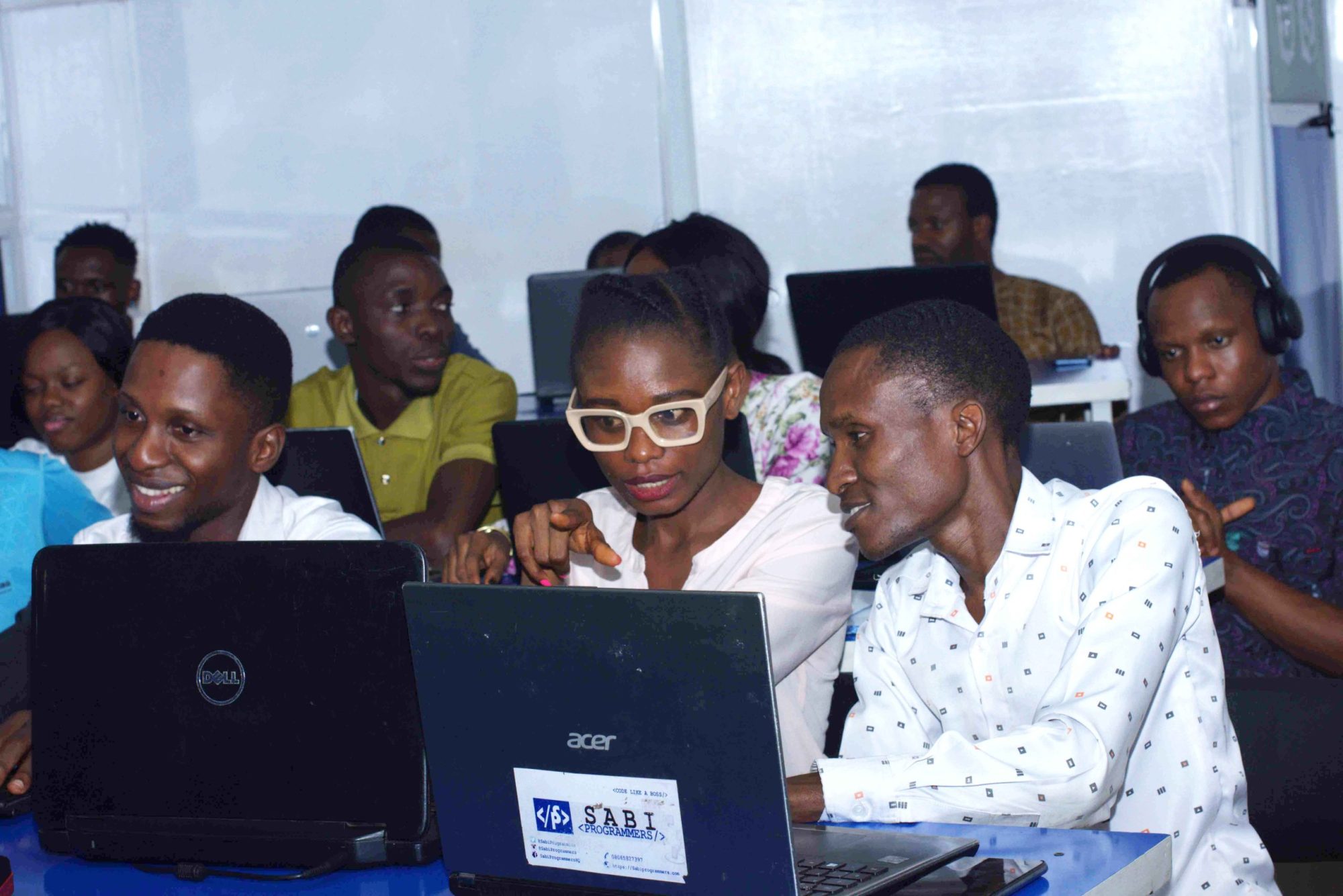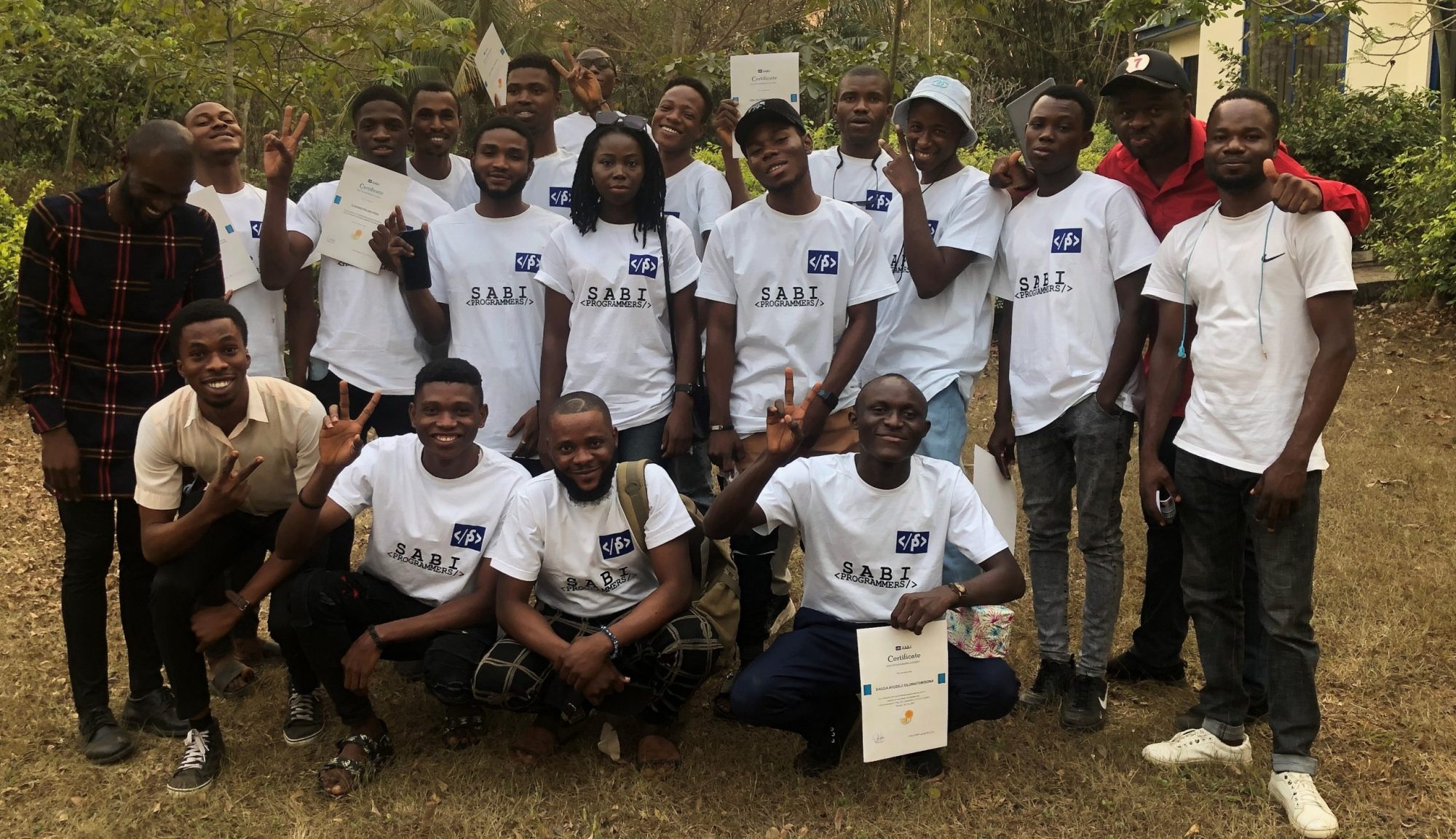 Our Cyber Security training program covers a wide range of essential topics, including:
Introduction to Cyber Security
Threat Analysis and Risk Assessment
Network Security
Secure Coding Practices
Vulnerability Assessment and Penetration Testing
Incident Response and Disaster Recovery
Cryptography
Ethical Hacking
Cyber Security Policies and Compliance
Course Duration and Pricing
Our cyber security training program is designed to be completed in approximately three months. We offer two learning options:
Physical Classes: Attend in-person classes at our tech hub in Akure, Ondo State.
Online Classes: Join our live online sessions conducted by our experienced instructors.
At Sabi Programmers, our cyber security training fee ranges from #75,000 to #200,000 for Nigerian participants, depending on the specific program and duration.
We strive to make our fees flexible and affordable for everyone, both within and outside Nigeria.
Please contact us to inquire about our current training fees or call/WhatsApp us at +2348065827397 for any further questions or enrollment.
Expand Your Knowledge with Sabi Programmers
In addition to our renowned cyber security training,
we offer top-notch technical training in various fields, including coding, website design, computer training, IT training, web development, kids coding, data analysis, digital marketing, and data science.
For those with busy schedules, we provide online and weekend classes, ensuring that you can learn data analysis without disrupting your work commitments.
Admission to our programs is currently in progress.
Whether you're looking to acquire cyber security skills or explore any other training opportunities, contact us via call/WhatsApp us at +2348065827397 for any further questions or enrollment.
Frequently Asked Questions by Students
Here are some frequently asked questions from our past students:
1. What are the employment opportunities after learning cyber security?
Here are some potential avenues where you can work after completing our cyber security training:
Cyber Security Analyst: Join organizations or security firms to analyze and assess potential threats, monitor network activity, and develop strategies to protect against cyber attacks.
Security Consultant: Provide expert advice and guidance to businesses on how to strengthen their security measures and mitigate risks.
Incident Responder: Become part of an incident response team to handle and manage security incidents, investigate breaches, and develop strategies for recovery.
Network Security Engineer: Design, implement, and maintain secure network infrastructures, including firewalls, VPNs, and intrusion detection systems.
Ethical Hacker/Penetration Tester: Work as a white hat hacker to identify vulnerabilities in systems and networks, conduct penetration testing, and provide recommendations for improving security.
Security Auditor: Perform audits and assessments of systems, networks, and policies to ensure compliance with industry standards and regulations.
2. How much do cyber security professionals earn in Nigeria?
Salaries for cyber security professionals in Nigeria vary based on factors such as experience, certifications, and job roles. On average, entry-level positions can earn between ₦150,000 to ₦300,000 per month, while more experienced professionals and specialists can earn significantly higher salaries.
3. Can I become a cyber security expert in just 3 months?
Our cyber security training program is designed to provide you with the necessary knowledge and skills to start your journey as a cyber security professional within a span of 3 months. However, becoming an expert in the field requires continuous learning, practical experience, and staying updated with the latest advancements.
4. Is coding knowledge required for cyber security?
While having coding knowledge can be beneficial in certain aspects of cyber security, it is not a mandatory requirement. Our training program will cover all the necessary foundations and techniques needed for cyber security, including areas that don't require extensive coding skills.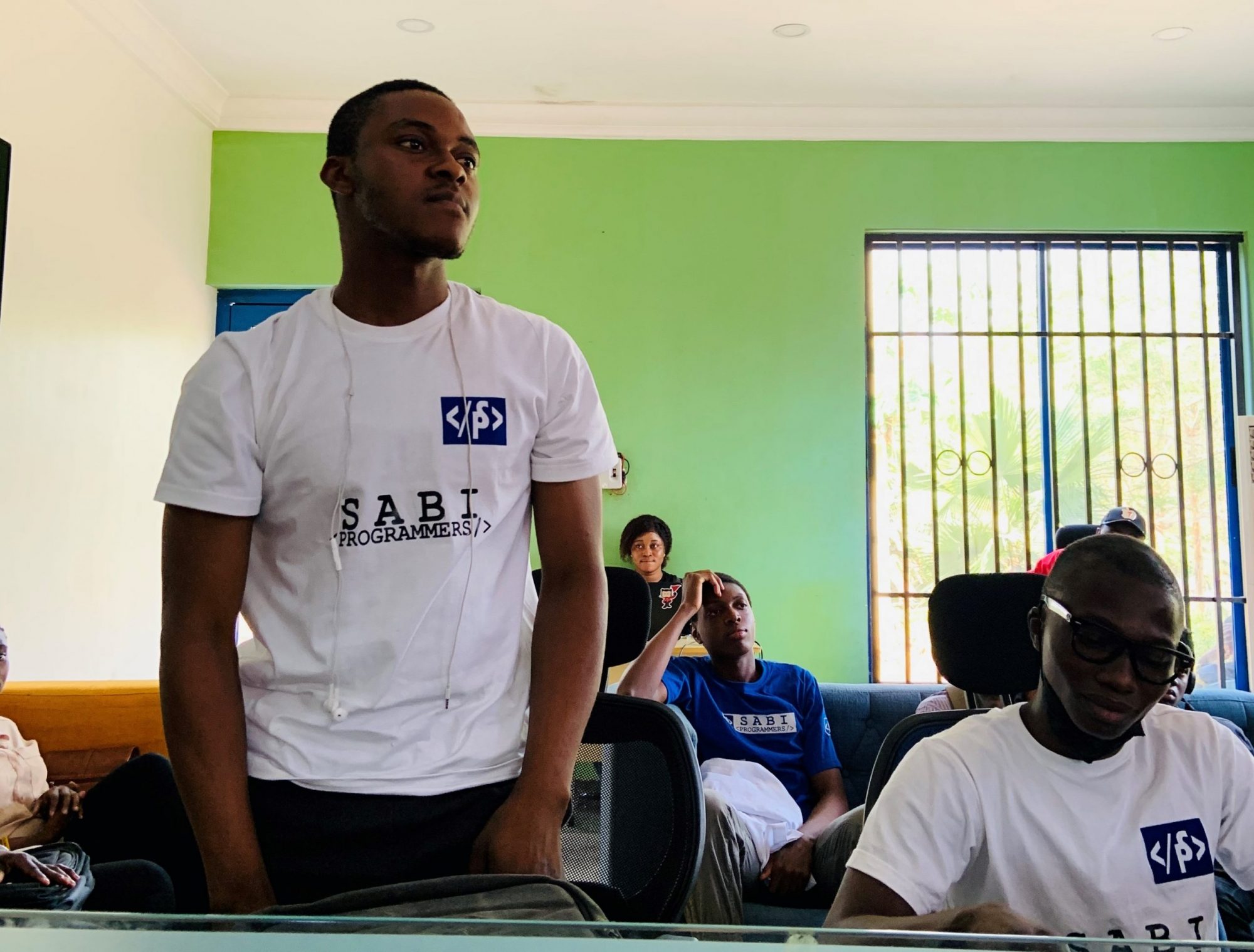 Whether you choose our physical classes or opt for the convenience of online sessions, our experienced instructors and comprehensive curriculum will support you throughout your learning journey.
To enroll or if you have any further questions, please call or WhatsApp us at +2348065827397.
Take the first step towards a successful career in cyber security with Sabi Programmers. Contact us now!