Best place to learn Artificial Intelligence in Ondo state, Nigeria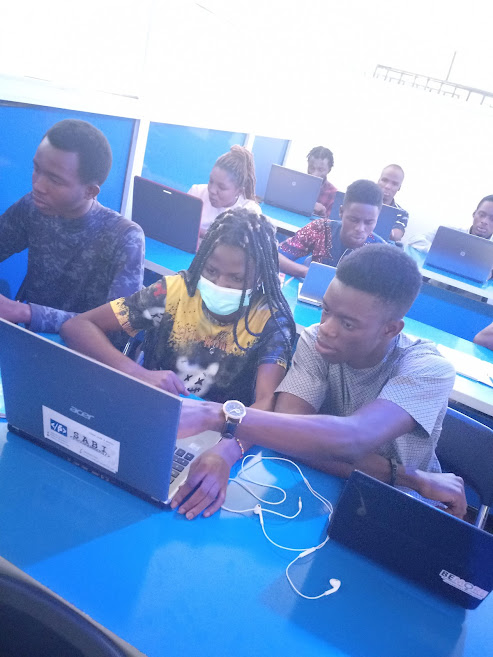 Artificial intelligence is booming now just like Crypto in its early stage, this is the right time to jump in and start learning how to build things around it.
If you're in Nigeria, and you're looking to start learning Artificial Intelligence (AI) with the aim of unlocking a promising career in this cutting-edge field,
Look no further than Sabi Programmers
Here at Sabi Programmers, we offer comprehensive training programs in tech skills such as Web development, app development, UIUX design, Digital marketing, Graphic design, Data Analysis including Artificial Intelligence.
All our tech skills are model to equip everyone learning with us at Sabi Programmers with the knowledge and skills needed to excel in this rapidly evolving and also get a job or make money online.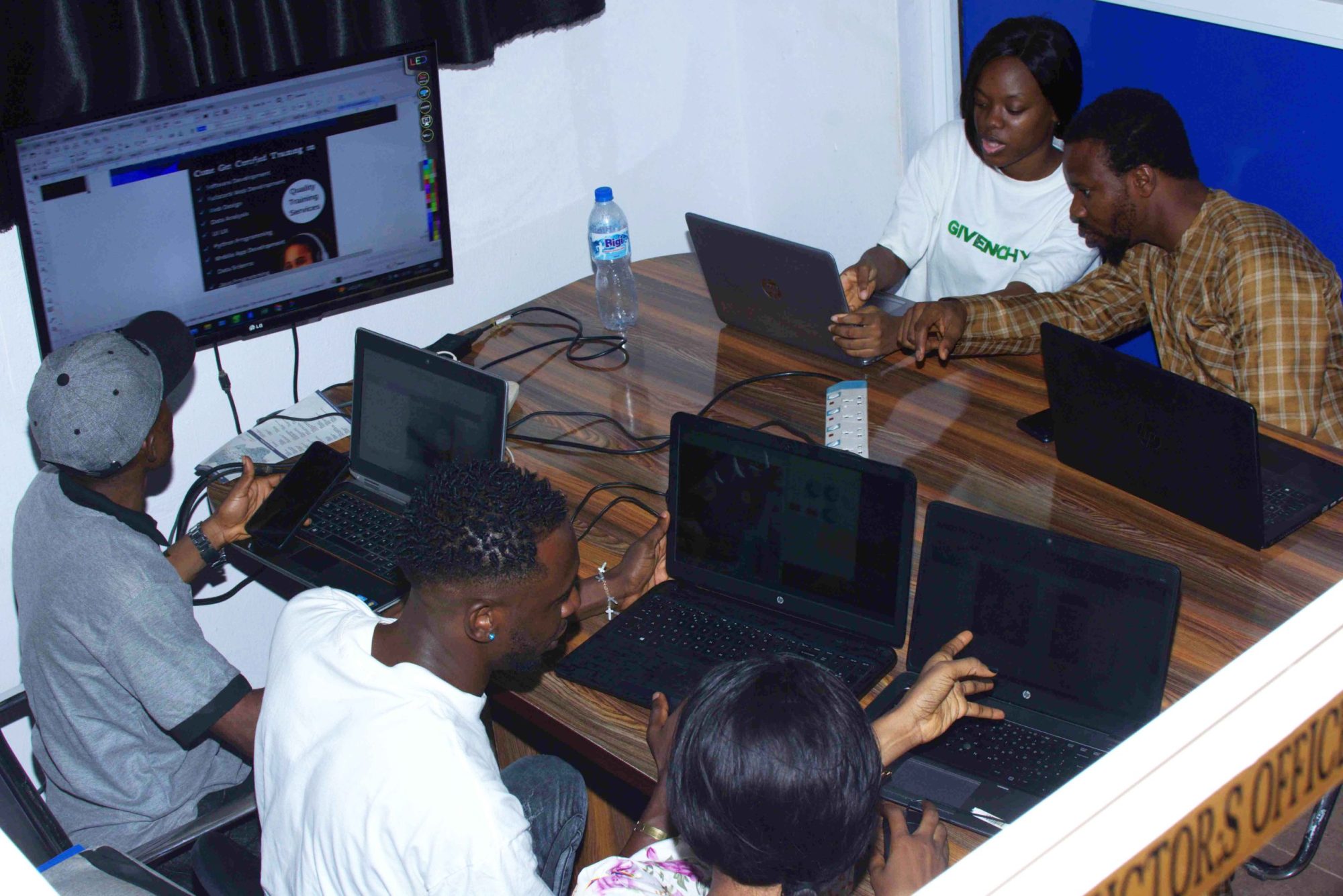 What is Artificial Intelligence all about?
Artificial Intelligence is a field of computer science that focuses on creating intelligent machines capable of learning, reasoning, and solving complex problems.
AI technologies are at the forefront of innovation in various industries, from healthcare and finance to autonomous vehicles and natural language processing.
With the right training and expertise, you can position yourself for a successful career in this dynamic without any school certificate and get a good high-paying job with it.
See our graduate students
We offer both online and in-person training options to accommodate your educational preferences.
Our courses are thoughtfully designed to provide you with the knowledge and skills required to thrive in the field.
To join our upcoming courses or inquire about enrollment, please reach out to us via phone or WhatsApp at +2348065827397.
Our dedicated admission officer is available around the clock to assist you.
You can also visit our physical training center at the 2nd Floor Lumen Christi Building, Continental Junction, Hospital Road, NEPA Round-About, Akure, Ondo State. 
Why Choose Sabi Programmers to Learn AI in Nigeria?
Recognized as the leading institution for tech education in Ondo State, Sabi Programmers always welcomes individuals from diverse backgrounds who are eager to become proficient tech experts.
Our AI training program is meticulously crafted to cover a wide range of critical concepts and skills, including:
1. Web development: web development skills open up opportunities to create more comprehensive and accessible AI applications.
2. Deep Learning: Explore deep neural networks, convolutional and recurrent neural networks, and their applications in computer vision, natural language processing, and more.
3. Data Science: Develop proficiency in data analysis, data visualization, and data-driven decision-making using AI tools and techniques.
4. AI Ethics: Understand the ethical implications of AI and learn to build responsible AI solutions that prioritize fairness and transparency.
5. AI Applications: Gain practical experience in developing AI applications and integrating AI into real-world scenarios.
For comprehensive information regarding course fees, payment options, and available discounts, please reach out to us via call or WhatsApp at +2348065827397.
Our Training Schedule
At Sabi Programmers, we recognize that each student's learning preferences are unique. As a result, we offer both online and in-person training options to cater to your needs:
1. Online Training:
Our online program provides flexibility and convenience. You'll participate in live virtual classes, engage with instructors, and collaborate with fellow students from the comfort of your home.
This option is ideal for individuals with busy schedules or those who prefer remote learning.
2. In-Person Training:
For those who thrive in a traditional classroom setting, our physical hub is located at the 2nd Floor Lumen Christi Building, Continental Junction, Hospital Road, NEPA Round-About, Akure, Ondo State.
Here, you can benefit from a dedicated learning environment, direct instructor interaction, and the opportunity to fully immerse yourself in the world of Artificial Intelligence.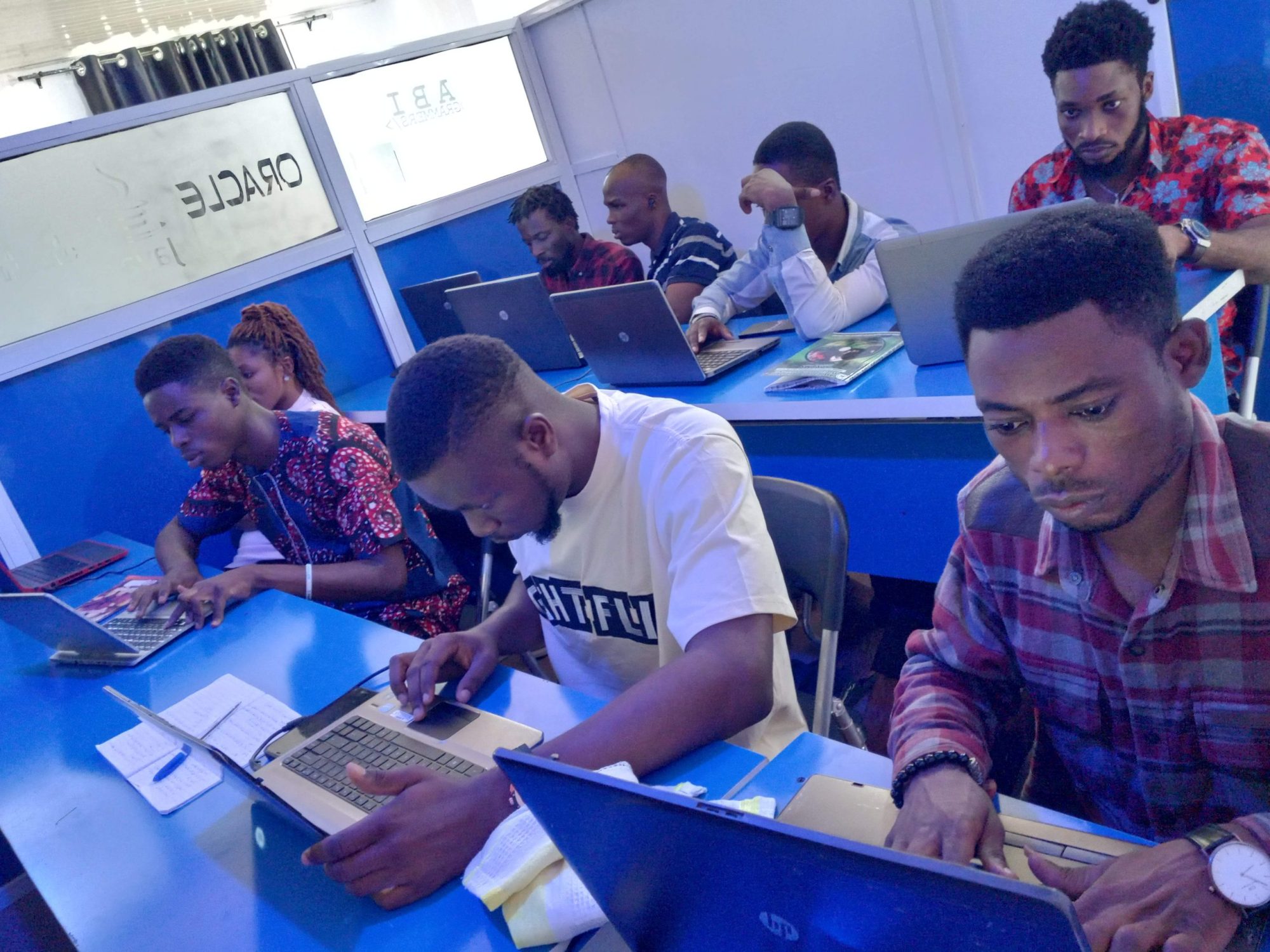 Who can enroll in any of our Training?
At Sabi Programmers, our program is open to anyone with a passion for technology and a desire to build a career in tech or want to start making money online regardless of their educational background.
Whether you hold a bachelor's degree or not, you are welcome to join any of out tech skills training. We embrace diversity and value the unique perspectives each student brings to the program.
Ready to Enroll in Our AI Training?
For enrollment, inquiries, or further information, our admission officer is at your service 24/7. Reach out to us via call or WhatsApp at +2348065827397.
With flexible learning options, an inclusive learning environment, and a curriculum that covers the skill knowledge you need to get a job as a beginner or start making money online, don't miss this opportunity to invest in your future as an AI professional.
Join us at Sabi Programmers and embark on a transformative journey that can turn your passion for AI into a rewarding and potentially lucrative career.
Your path to becoming a proficient AI expert begins here!