Best WordPress Website Design Training Centre in Akure, Ondo state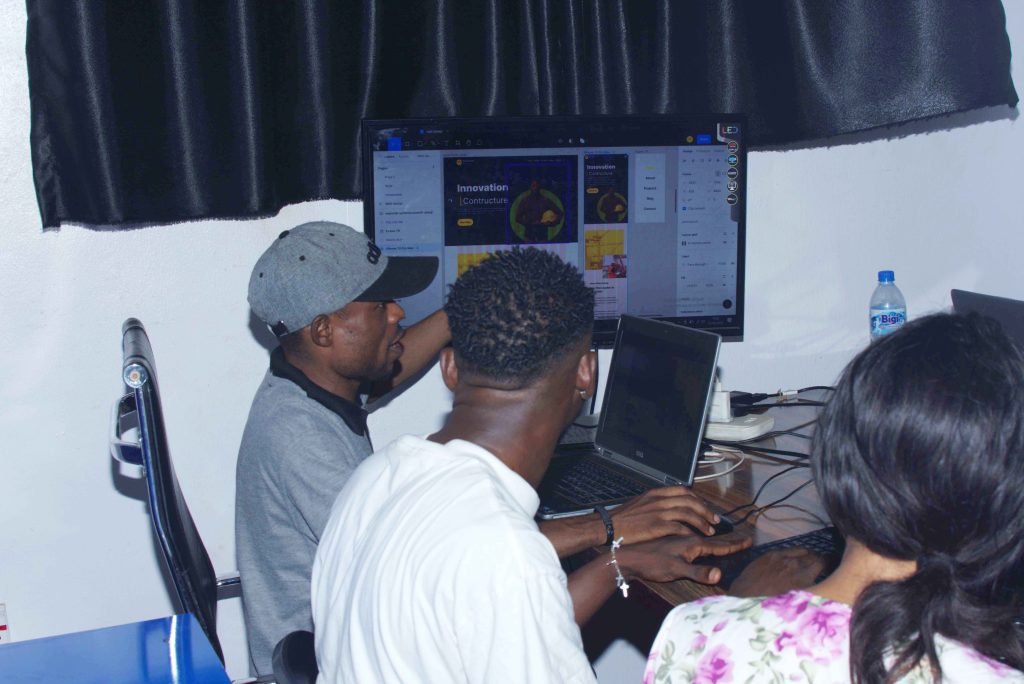 Are you interested in creating stunning websites without having to write a single line of code?
Look no further than Sabi Programmers comprehensive training program in WordPress website design.
Whether you're a beginner looking to start a career in web design or an entrepreneur seeking to enhance your online presence,
our WordPress website design course will equip you with the necessary skills you need to setup, structure, and design your WordPress website like a pro within 3 months.
Our physical training hub is located at 2nd Floor Lumen Christi Building, Continental Junction, Hospital Road, Akure, Ondo State.
If you prefer online classes,
We also hold online Live-classes so anyone from anywhere within and outside Nigeria can join us and start learning WordPress website design at Sabi Programmers.
Still have any questions, or you want to enroll in our class, please call/Whatsapp +2348065827397
See Our Graduated Students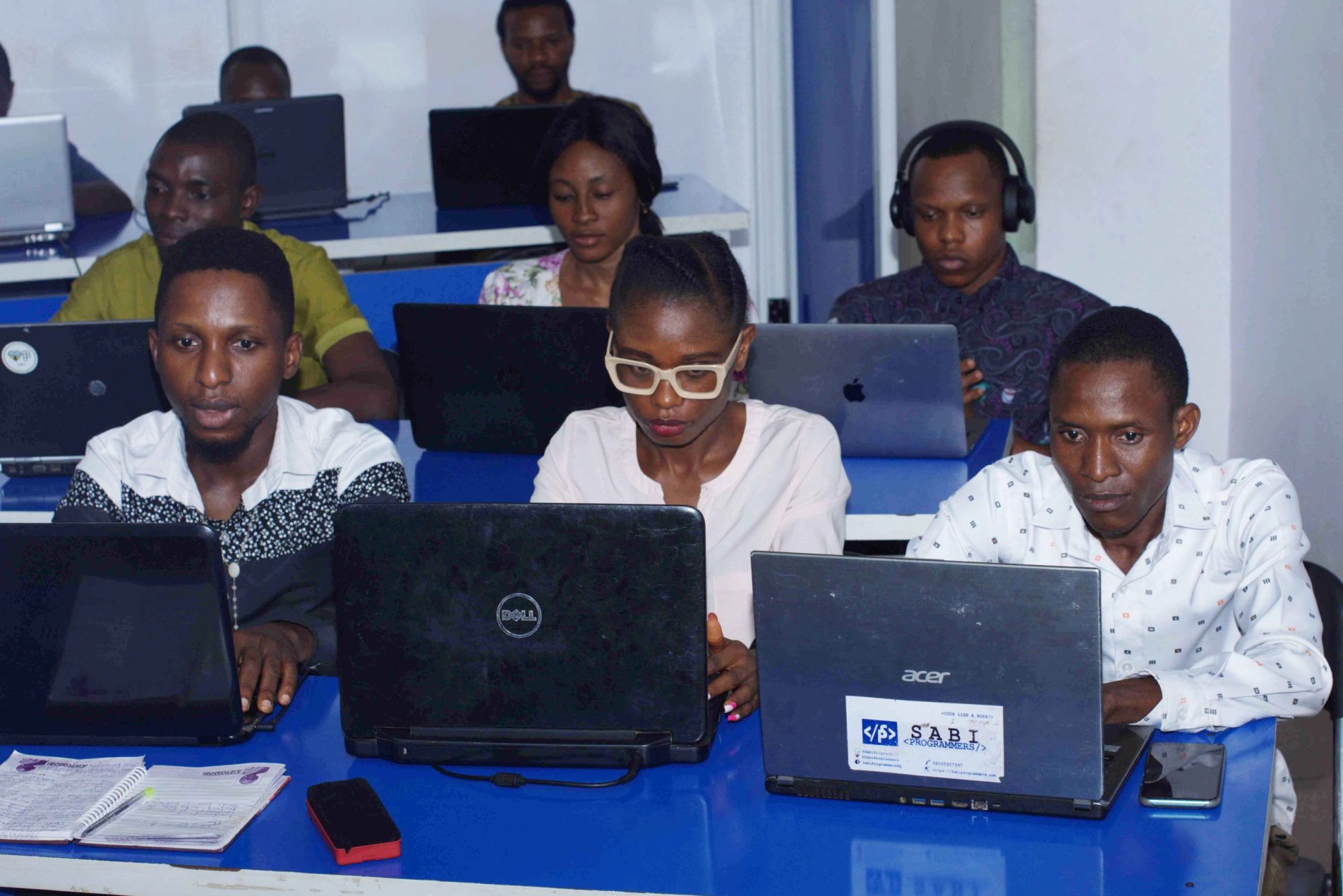 Our WordPress Website Design training program covers the following topics:
We introduce you to WordPress features & functionality.
We teach you all you need to know about hosting & domain, plus how to buy the best.
You learn how to conceptualize and plan your website's layout, user interface, and visual design.
You learn how to explore a variety of themes, choose the right one for your website, and customize it to suit your brand.
You learn how to create and manage different types of content, such as pages, posts, and media.
Discover the power of WordPress plugins and how to integrate them to add functionality to your website.
You master SEO techniques to improve your website's visibility on search engines.
You learn essential practices to keep your website secure and updated.
Our WordPress Website Design Course Duration and Pricing
We offer two learning options:
Physical Classes: You can attend in-person classes held at our tech hub in Akure, Ondo state.
Online Classes: You can join our online live-classes sessions conducted by our experienced instructors.
At Sabi Programmers, our WordPress Website design training fee for Nigerians ranges from #65,000 to #200,000r depending on the training you requested, the program, and the time, but our fee is really flexible and affordable for everyone within and outside Nigeria.
Kindly contact us to know our current fee for the training, or call/Whatsapp +2348065827397 for any enquiry.
At Sabi Programmers,
We also offer top-notch tech training in various fields, including coding, website design, Cybersecurity, Computer Training, IT training, web development, kids coding, data analysis, digital marketing, and Data Science.
In addition to any of our physical classes,
We also offer online and weekend classes for busy individuals who want to learn data analysis without disrupting their work schedules.
Our admission is currently in progress, you can contact us via call, text, WhatsApp, or email if you're interested in enrolling in any of our training. Contact us
Our FAQ from past students
1. Where Can I Work or Find Web Design Jobs After Learning?
Here are some potential avenues you can work on after learning WordPress website design.
Web Design Agencies: Joining a web design agency allows you to work on a variety of projects and collaborate with a team of designers and developers.
Freelancing: Many web designers choose to work as freelancers, offering their services to clients on a project basis. Freelancing provides flexibility and the ability to work remotely.
In-House Designers: Companies and organizations often hire web designers to work in-house, creating and maintaining their websites.
Self-Employment: You can start your own web design business, build websites for clients and manage your own projects.
Online Platforms: Join online platforms and job boards dedicated to web design, where clients post projects and hire freelancers.
2. How Much Do Web Designers Charge in Nigeria?
In Nigeria, the cost of web design services can range from ₦150,000 to ₦3 million – depending on the requirements and features of the website.
3. Can I Learn WordPress Website Design in 3 Months?
Yes, it is possible to learn WordPress website design in three months in Nigeria if you have dedicated effort and a structured training program like the one offered by us at Sabi Programmers.
At Sabi Programmer, our website design training program is just 3 months, which can be our online live-class or learn at our physical location in Akure, Ondo state.
4. Can I Be a Web Designer Without Coding?
Absolutely! With the advent of user-friendly platforms like WordPress, you can create stunning websites without any coding knowledge. WordPress provides intuitive visual editors and pre-designed templates that allow you to customize and design websites using a drag-and-drop interface.
5. Does Web Design Require a Laptop?
To fully utilize the tools and software available for web design, a laptop or desktop computer is highly recommended if you want o learn WordPress Website design in or outside Nigeria.
7. Do I Need Qualifications to Be a Web Designer?
Web design is a field where skills and creativity hold more weight than formal qualifications. While having a degree or certification in web design or a related field can be advantageous, it is not always a requirement. What matters most is your portfolio, practical experience, and a strong understanding of design principles, usability, and user experience.
In conclusion,
just know that at Sabi Programmers have what it takes to tutor you to a pro-level where you can start getting a job or working as a WordPress website designer for any organization in and outside Nigeria.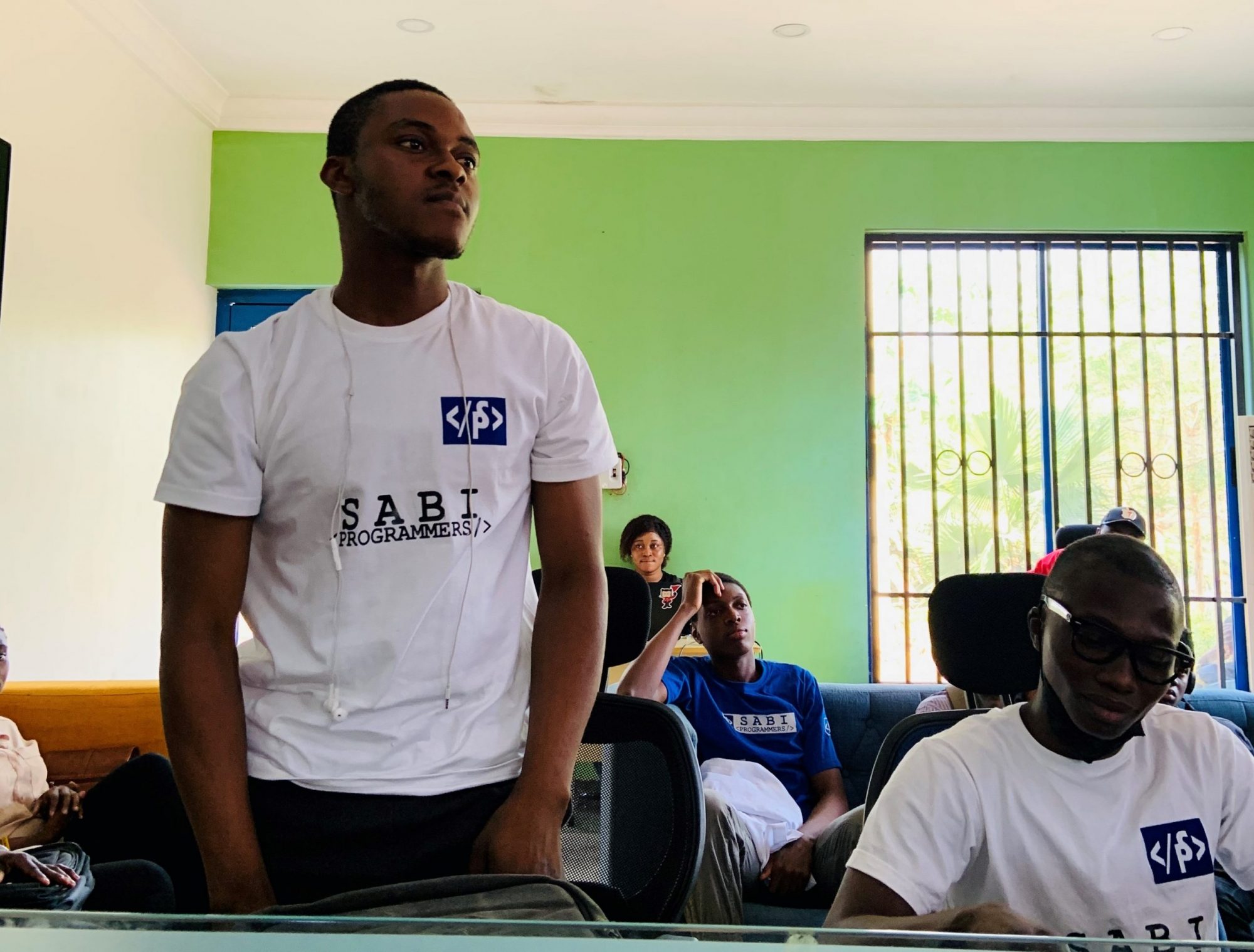 Our WordPress Website Design training program offers a valuable opportunity for individuals in Akure, Ondo State, and beyond to acquire the skills needed to create stunning websites without coding.
Whether you choose the online or weekend class option, our comprehensive curriculum and experienced instructors will guide you through the process.
With dedication and practice, you can become a proficient web designer and explore various career paths in the exciting field of web design. Start learning with us now
Still have any questions, or you want to enroll in our class, please call/Whatsapp +2348065827397