Best Place to Learn Data Analysis or Data Science In Nigeria Right Now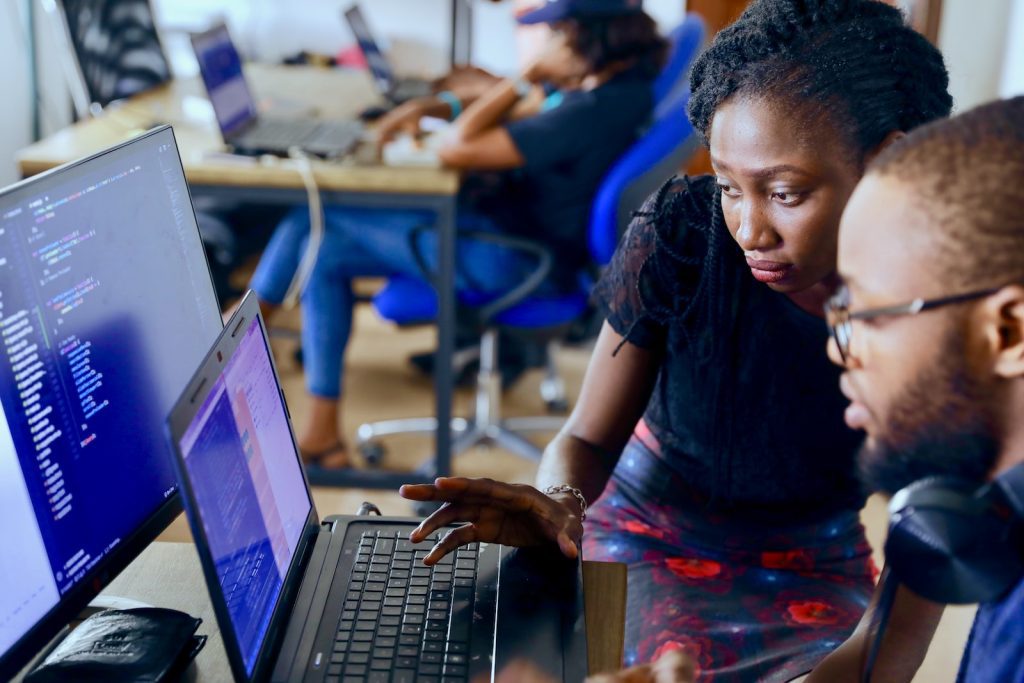 Attention all job seekers and aspiring data analysts or data scientists! Are you looking for a path to career success?
Sabi Programmers is proud to offer Data Analysis and Data Science Training programs to help students, graduates, Corpers, etc gain the skills and experience you need to get hired in these lucrative and in-demand fields here in Akure, Ondo state.
We also have an online class, which holds 3 times in a week for students who are busy in school or anyone with a 9 -5 job, so they can also get certified within 3 months as a Data Analyst or Data Scientist without compromising their job or school.
Our training programs are designed to provide you with hands-on experience in the latest tools and techniques used in data analysis and data science.
From data cleaning and preprocessing to machine learning and data visualization, our comprehensive curriculum covers it all.
Learn more here >> Data Analysis or Data Science Training
But it's not just about gaining knowledge. We training our students using real life projects that can help them secure job placement immediately after training. Our experience instructors at Sabi Programmers will teach you all you need to learn to acquire a job as a beginner which will align with your skills.
At Sabi Programmers, we are committed to providing top-notch Data Analysis and Data Science Training in Akure or Ondo state. Whether you're just starting out or looking to further your skills in the field of data analysis or data science, we are here to guide you every step of the way.
Let us help you kickstart your journey in these exciting fields.
Enroll for our Data Analysis or Data Science Training here >> Data Analysis Training
Data analysis and data science are two related fields that involve using statistical and computational methods to extract insights and knowledge from data.
Data analysis is the process of examining data using various analytical and statistical techniques to uncover patterns, relationships, and trends.
The goal of a data analyst is to gain insights and knowledge that can be used to inform decision-making.
While Data science, on the other hand, is a broader field that encompasses data analysis, as well as other areas such as machine learning, data mining, and predictive analytics.
Data scientists use a range of techniques to extract insights from large and complex data sets, with the aim of solving business problems and making data-driven decisions.
Both data analysis and data science are highly in demand in the tech industry, with companies across all sectors relying on data to drive business decisions.
As a result, professionals with skills in these fields are in high demand, and the job market is highly profitable.
An entry-level Data Analyst with less than 1 year experience can expect to earn at less ₦30,000 to ₦150,000, while an early career Data Analyst with 1-4 years of experience can earn  ₦70,000 to ₦450,000  here in Nigeria.
Investing in data analysis or data science training can be an excellent career move, offering great job prospects and a high earning potential. With the right skills and experience, you can open up a wide range of career opportunities for you in Nigeria.
Whether you're a beginner or an experienced professional looking to upgrade your skills. Our courses are designed to equip you with the tools you need to succeed in today's tech-driven world.
So why wait? Join us at SabiProgrammers.com and start your journey towards a successful career in the tech industry today!
Enroll for our Data Analysis or Data Science Training here >> Data Analysis Training
No prior knowledge of data analysis or related fields is required to attend any of our Data Analysis training in Akure. Our training programs are specifically designed for beginners with zero-data analysis knowledge.
So if you're interested in learning, we welcome you to join us!
At Sabi Programmers hub, we also offers a range of high-quality tech skill training such as coding, website design, Cyber security, Computer Training, IT training, UI/UX design, web development, kids coding, and digital marketing – all at an affordable rate for everyone.
For more information or to enroll in our program, you can contact us via text, call, or WhatsApp at +2348065827397, or email us at sabiprogrammers@gmail.com. We're happy to answer any questions you may have and help you get started on your journey in data analysis.