Best place to learn App Development in Akure, Ondo state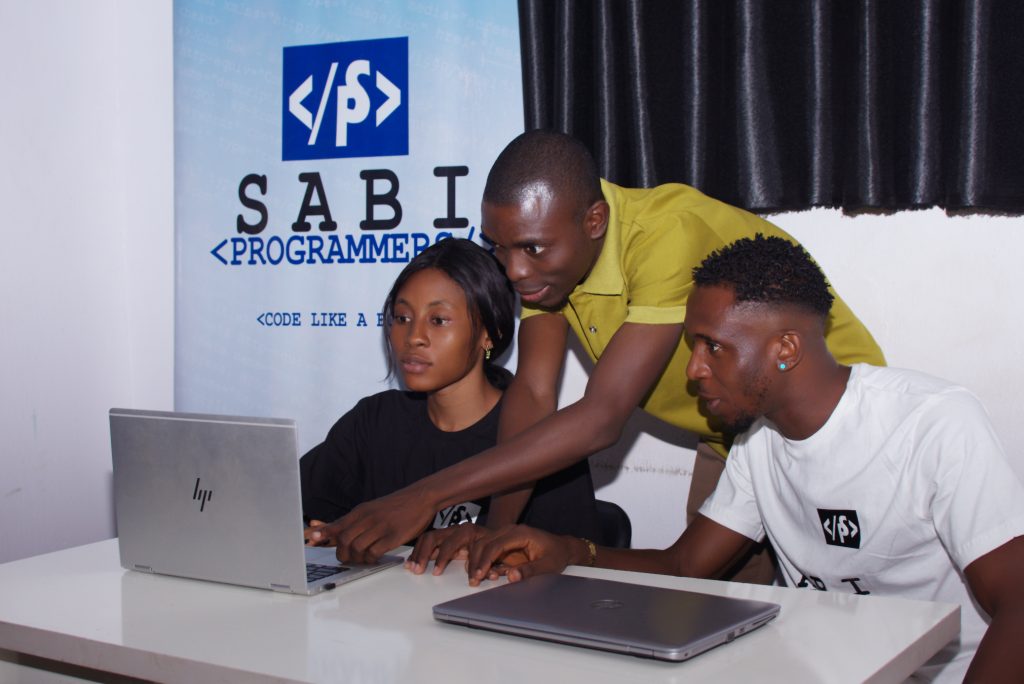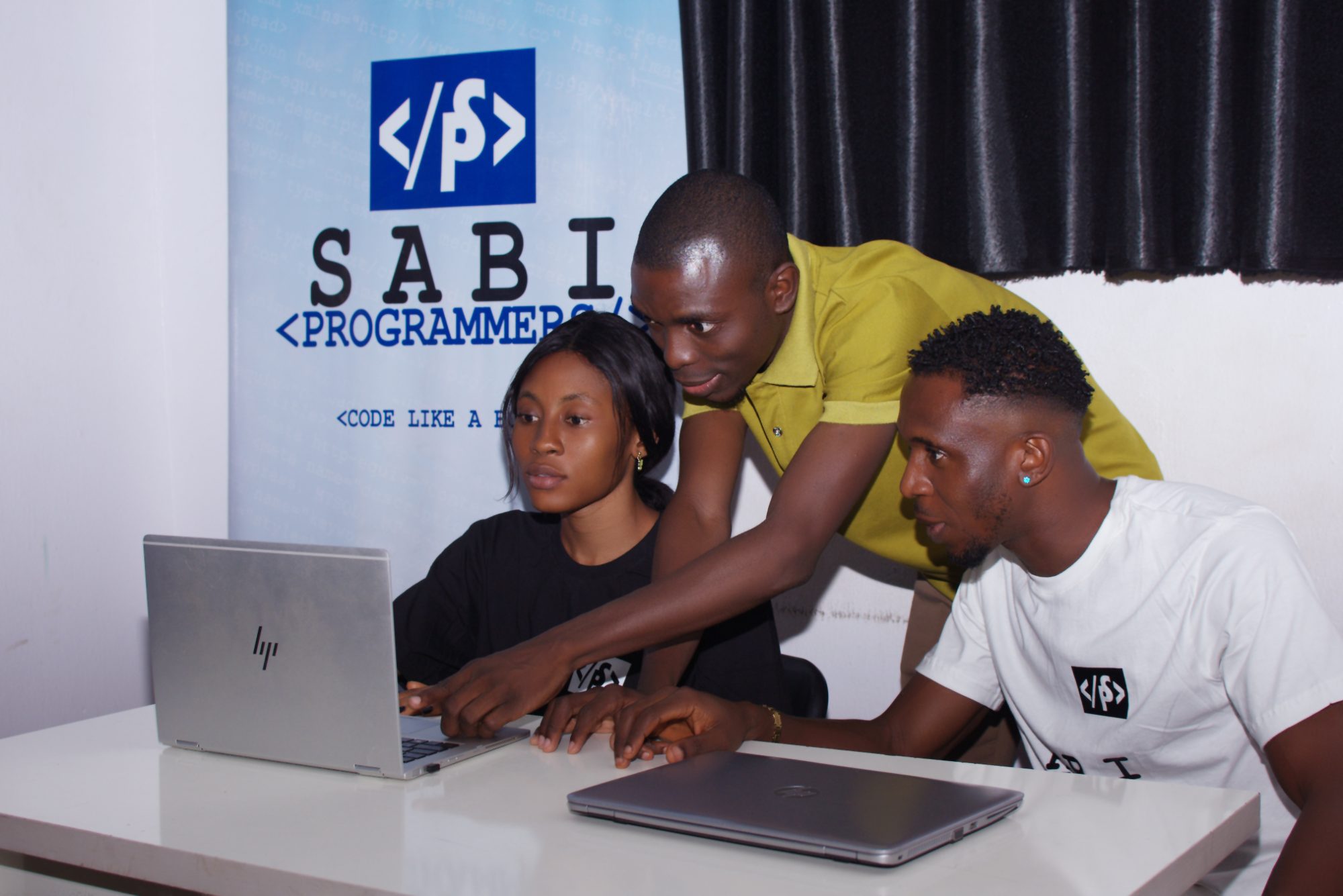 Looking to start learning app development in Akure, Ondo state, or from anywhere in Nigeria?
Sabi Programmers training hub is the best tech school to start learning app development in Akure Ondo state as that provides students with excellent app development training that only focus on all you need to know to become a professional app developer within 3 months.
In today's digital age, app development skills are highly sought after, and companies and founders are always looking to hire skilled app developers, and you can become a developer too within 3 months.
Whether you want to learn how to build apps for iOS, Android, or cross-platforms,
here at Sabi Programmers, we offer the best app development course in Nigeria that teaches anyone from scratch all they need to know from writing a single line of code to building a whole functioning mobile application.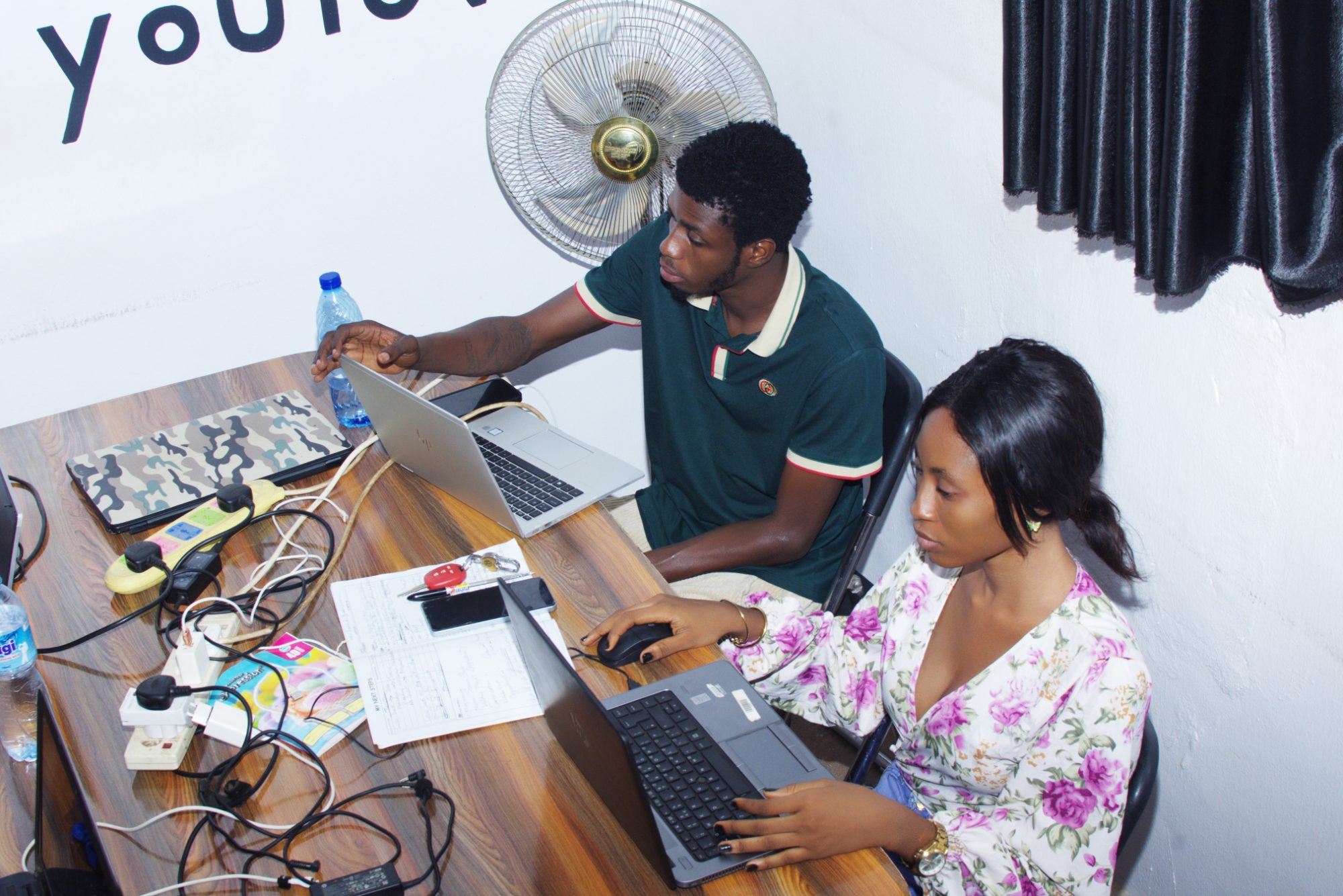 Even if you prefer online live classes, physical training, or weekend classes for busy people, Sabi Programmers has got you covered!
Sabi Programmers is a renowned tech institute in Nigeria that provides comprehensive training in app development for anyone in Nigeria or beyond to join us and start learning app development using languages like Swift, Java, React Native, Firebase, and more within 3 months.
Need physical training?
Join us at our physical training hub located at 2nd Floor Lumen Christi Building, Continental Junction, Hospital Road, Akure, Ondo State.
Still have any questions or wish to enroll in our online training, please contact us via call or WhatsApp at +2348065827397.
See Our Graduated Students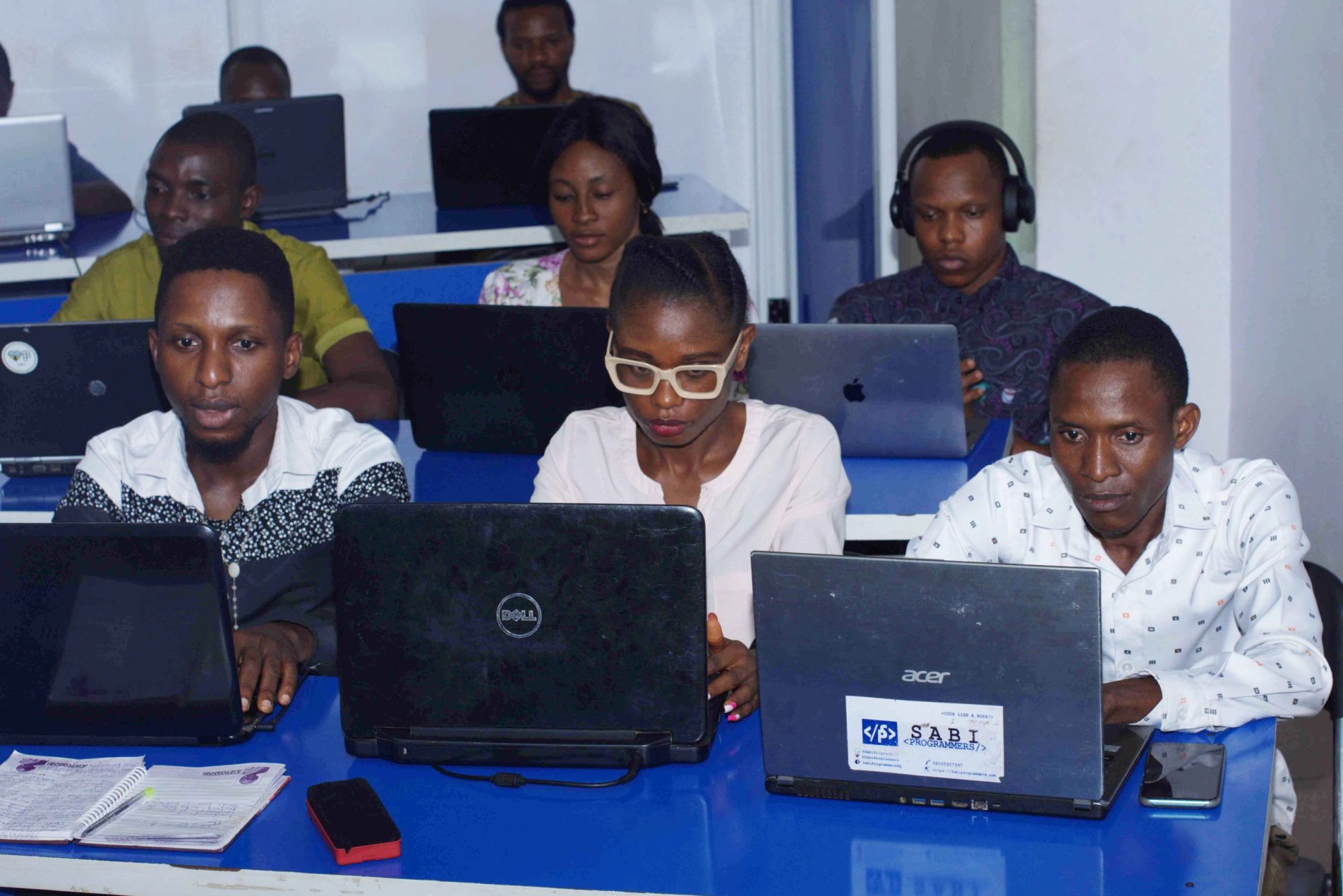 Our App Development training program covers the following:
Swift: Swift is the primary programming language used for developing iOS and macOS applications.
Java: Java is a widely used programming language for developing Android applications.
React Native: React Native is a popular framework for building cross-platform mobile applications that work on both iOS and Android platforms.
Firebase: You will learn how to integrate Firebase into your applications for features like authentication, real-time database, cloud storage, and push notifications.
App Monetization Strategies: Discover various monetization strategies to generate revenue from your app.
App Analytics and Performance Tracking: Gain insights into app analytics and performance tracking to improve user engagement and app functionality.
Our App Development Course Duration and Pricing
Our training program is designed to be completed in approximately three months. We offer three learning options:
Physical Classes: Attend in-person classes held at our tech hub in Akure, Ondo State.
Online Classes: Join our live online sessions conducted by experienced instructors.
Private classes: For those who prefer personalized attention and a customized learning experience, we offer private classes.
At Sabi Programmers, our app development training fee in Nigeria ranges from ₦95,000 to ₦200,000, depending on the selected program and duration.
We strive to make our fees flexible and affordable for everyone, whether you are within Nigeria or outside.
To know the actual current fee for the app development training or any other enquiries, please contact us via call or WhatsApp at +2348065827397.
In addition to app development, Sabi Programmers also offers top-notch tech skill training in other fields such as WordPress website design, cybersecurity, computer training, IT training, web development, kids coding, data analysis, digital marketing, and data science.
For busy individuals, we also provide online and weekend classes for app development, allowing you to learn without disrupting your work schedule.
Our Admissions is currently open, so if you're interested in enrolling in any of our training programs, please feel free to contact us via call, text, or WhatsApp on +2348065827397
Our FAQ from past students
1. Where Can I Find App Development Jobs or Work Opportunities?
As a beginner in app development, there are various avenues where you can find employment or freelance opportunities in the field. Here are some potential options to consider:
App Development Companies: Joining an app development company allows you to work on diverse projects and collaborate with a team of developers and designers.
Freelancing: Many app developers choose to work independently as freelancers, offering their services to clients on a project basis. Freelancing provides flexibility and the ability to work remotely.
In-House Developers: Companies and organizations often hire app developers to work within their organization, creating and maintaining their mobile applications.
Entrepreneurship: You can start your own app development business, build mobile applications for clients and manage your own projects.
Online Platforms: Join online platforms and job boards dedicated to app development, where clients post projects and hire freelancers.
2. How Much Do App Developers Charge for Their Services?
The fees charged by app developers can vary depending on factors such as project complexity, scope, and the developer's experience. In Nigeria, the cost of app development services can range from ₦200,000 to ₦850,000, depending on the requirements and features of the application.
3. Can I Learn App Development in 3 Months?
Yes, at Sabi Programmers, we provide a comprehensive app development training program that can be completed in just three months. You can choose to participate in our online live classes or attend in-person sessions at our physical location in Akure, Ondo State.
4. Do I Need a Laptop for App Development?
To fully utilize the tools and software available for app development, it is highly recommended to have a laptop or computer.
5. Do I Need Qualifications to Become an App Developer?
App development is a field where skills and practical experience hold more value than formal qualifications. What matters most is your portfolio, practical experience, and a strong understanding of app development principles, user experience, and mobile technologies.
In conclusion, acquiring the right skills and training is essential for success in the app development industry, and Sabi Programmers as the leading tech school like us can equip you with the expertise needed to become an exceptional app developer.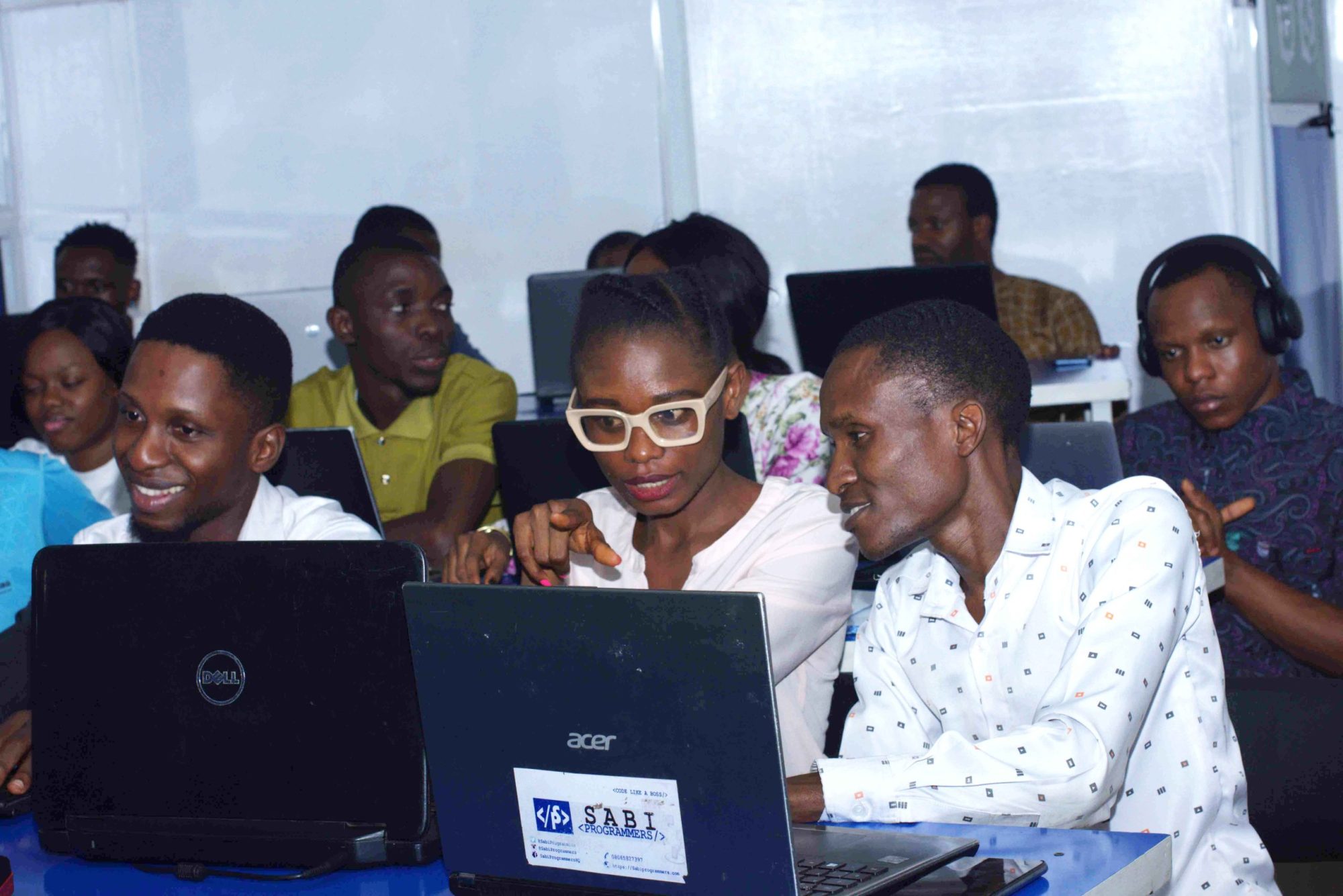 At Sabi Programmers, you'll join a community of like-minded individuals who share your passion for app development.
Interact with fellow students, collaborate on projects, and learn from each other's experiences, fostering a supportive ecosystem that enhances your learning journey.
Overall, the Sabi Programmers app development program provides a comprehensive curriculum that equips students with the necessary skills to start from scratch and grow to be mobile app developers in Nigeria.
Still have any questions, or you want to enroll in our class, please call/Whatsapp +2348065827397